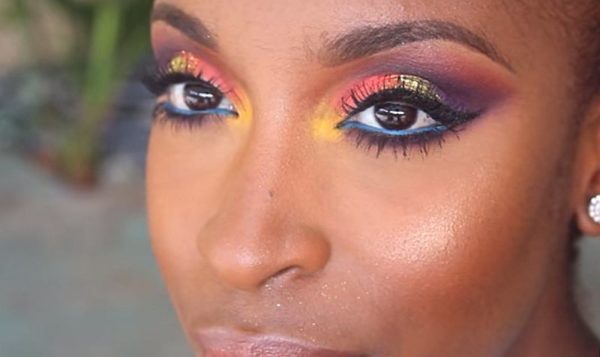 Hey daring BN Beauty belles, we have a question for you! Can you rock this look?
Now, when it comes to makeup, there are a couple of names that we swear by, and one of those names is definitely Jackie Aina a.k.a LilPumpkinPie05 from MakeUp Game on Point (Official name on Youtube). She was one of the first African American Youtube Vloggers to set the tone for Makeup Vlogging; and makes us want to love makeup even more!
Today, we are calling out all our daring makeup lovers! Her 'Neon Eyes' tutorial is everything a daring diva would want – A burst of bright colours, themed placements and an overall killer look.
Now the question is, can you rock this look? Yes or No?
Watch how she got the look. You know, to help make your decision.
Watch!

Photo & Video Credit: MakeupGameOnPoint (Youtube)