GLEEHD Foundation for Leadership and International Development provided the perfect platform for emerging African leaders and professionals to network with their peers and build new relationships through their exchange programs. This year, participants were taken to North America and Europe – Atlanta, Georgia, USA, Canada and Spain for the Spring Programs.
The programs are aligned with their core values as an international NGO – headquartered in the UK, with an African Secretariat in Nigeria, as one of its primary missions in Africa is advocacy for youth development. For the Spring programs, GLEEHD partnered with Common Cause Africa Canada, NIDO Europe, Piety Inc., Amandla Consulting and the A.D King Foundation for the interactive Spring programs.
The exchange program started in 2002, when the Foundation's first delegation visited the United Kingdom in partnership with Atlantic College South Wales, British Airways, and with the support of the British Council and KIND Nigeria; the exchange program continued this year with commissioning of a 5 colour speed master Heidelberg Machine (Printer) purchase from the UK at a very discounted rate by one of the GLEEHD/AFARA Delegation Alumni Segun Oladogba of Equal Promotion Ltd.
Another Alumni Stephen Oguntoyinbo; of the September 2013 program received an all-expenses paid one month internship with BOP TV Atlanta as a result of his participation in the program. He now heads the TV station's Africa operations from Nigeria.
According to GLEEHD Foundation's Africa Director; Dayo Israel "Through a combination of workshops, site visits, and volunteer service, all in collaboration with grassroots NGOs, participants have learnt and acted on numerous key development and economic issues, including but not limited to: youth participation, tackling extreme poverty, social entrepreneurship, innovation, SME Development, Corporate Governance, Entrepreneurship, Leadership, Strategic Management, Trade and Investment, Social Media and Lean start-up. They would continue to do so on all our exchange programs".
Chief Executive of the A.D King Foundation Atlanta; Babs Onabanjo while speaking to the delegates encouraged them to build their relationships and come up with strategies to develop their nations.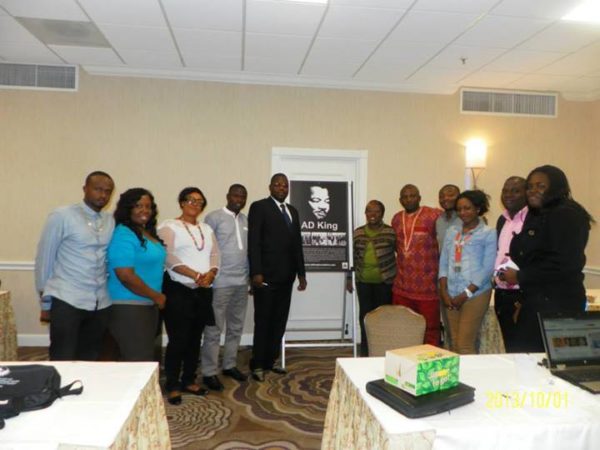 He also promised that on the next program in Atlanta participants would visit and interact with leaders at the Georgia State Capitol, World of Coca-Cola (Coca Cola Global HQ), Black on Purpose Studio, Ebenezer Baptist Church, the Martin Luther King Center and the CNN Global Headquarters. They would also participate in training programs with certificates from the Clark Atlanta University as well as interact with Government and Business Leaders in Atlanta and be hosted to a gala dinner with members of the Martin Luther King's Family.
In all cities, the Nigerian Embassy hosted delegates, and participants were issued their certificates of participation.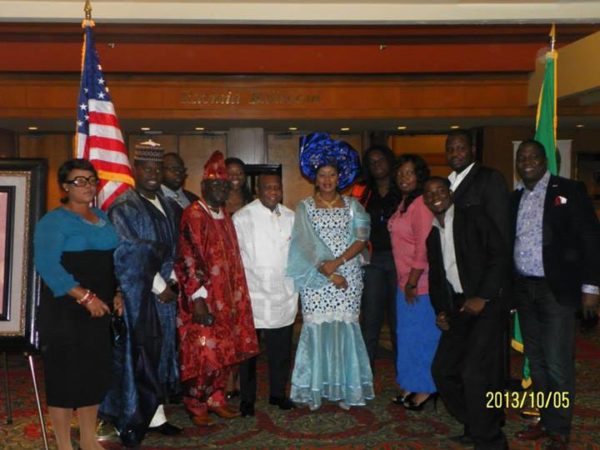 Speaking on the next program in Spain; Mr Iduh, NIDO Spain Coordinator said "Participants will meet with leading private sector organisations, government representatives, international institutions, youth and others from local communities to learn more about the political, economic and social challenges faced by the Spanish today. Delegates will also acquire skills and capacity to achieve their goals and that of their organisations and will exchange experiences and strategies to empower their community and to implement local actions on return back to their home country."
For More Information: GleeHD | Visit www.gleehdfoundation.org & www.gleehdfoundation.org.uk
_______________________________________________________________________________
Sponsored Content