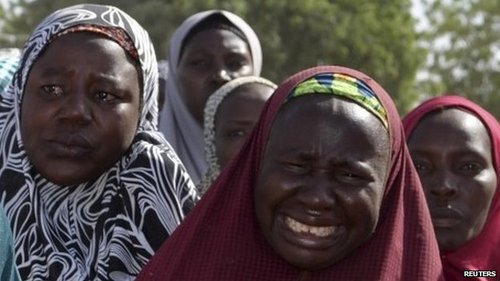 Instead of Bringing Back Our Girls, Boko Haram appears to be abducting more girls.
It is suspected that the terrorist group has struck again in Borno, abducting 8 teenage girls between the ages of 12 to 15 from Warabe village, Gwoza Local government, Vanguard reports.
In addition to abducting the girls, the gunmen also stole foodstuff and livestocks belonging to the villagers before fleeing into the bush.
Photo Credit: Reuters