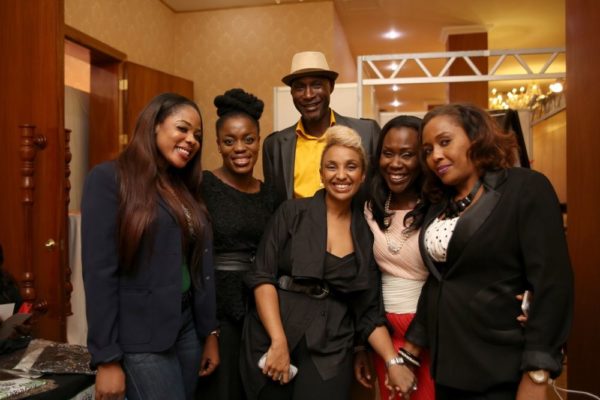 The first ever Makeup In Nigeria Conference (MINC 2014) held in Lagos – Oriental Hotel, Lekki – and to say it was well attended is an understatement. With over 700 aspiring and established makeup artists, beauty bloggers and enthusiasts, TV stations and more, the event was indeed a great start to many more.
BN Beauty was there live and we have to say it was way more than we anticipated. There were booths by makeup brands like House of Tara, Sacred Beauty, Maybelline, Khuraira Cosmetics, Lise Beauty, Switch Cosmetics, Kuddy Cosmetics, Arewa Cosmetics and more stocked with awesome beauty products for sale and free makeovers.
That wasn't close to all that happened – Makeup & Beauty veterans – Khuraira Musa, Buntricia Bastain, Tara Fela- Durotoye, Joy Adenuga, Bayo Haastrup, Lola Maja- Okojevoh, Eni Balogun, Bimpe Onakoya and more were present at the live event to give the very eager makeup & beauty enthusiasts tutorials, master classes and talks on what's what in beauty.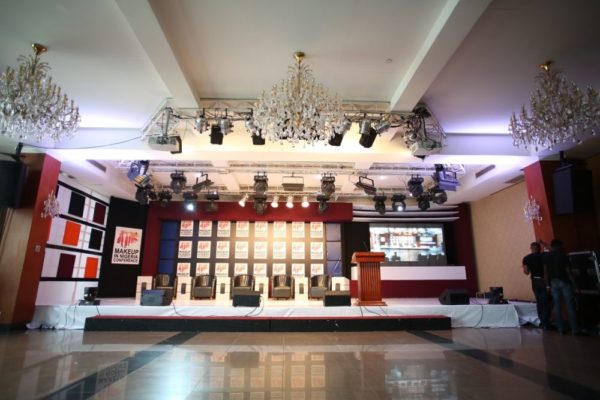 Hosted by Kemi "Lala" Akindoju, they touched on topics like hygiene and personal appearance, which was handled by Lise Beauty owner, Eni Balogun. Eni, while discussing a little about makeup artists and how they handle themselves said "all makeup artists should have a contract they work with." She also emphasized the importance of always look one's best, even if you are just going to your neighbour's home.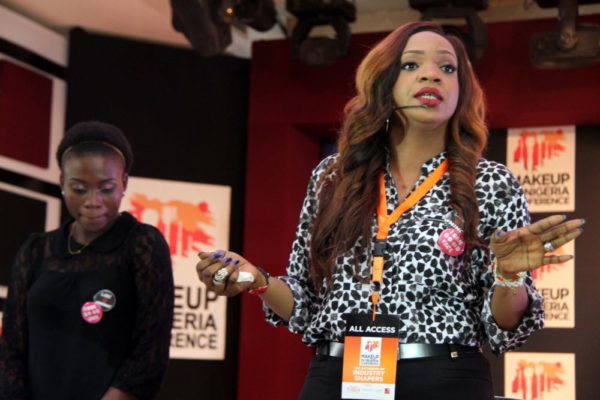 Tara Fela-Durotoye's Keynote address was definitely one for the books. According to her "Tara cannot make an industry. Without you there would be no industry". She also went on to say "Creating a balance between foreign and our indigenous makeup brands is very important…we as Nigerian beauty companies need to set the pace for the international brands in Nigeria and every stakeholder needs to pull every person to make the Nigerian beauty industry a force to be reckoned with internationally".
Idy Enang, the Managing Director of L'Oréal Central West Africa, also shared his business ethics, as well as those that have guided L'Oréal and its sub-brands down the path to success. He stated that Maybelline isn't just about makeup, but is centered on the beauty in every woman. "It has nothing to do with gender, but with universality".
He added "World over, the makeup industry is a multi-billion dollar one, with Nigeria and the African continent as a whole at the heart of it all. The singular fact that international brands like Maybelline are making its way into the African market with Nigeria as its main market is a sole testimony to the fact that we are ripe for business. And that is the reason I'm standing here before you, for us to enlighten one another on innovative ways to globally position our indigenous beauty and makeup brands".
Honorary awards were presented by Akeem Adeniji (Director of Commerce, Lagos State Ministry of Commerce and Industry) and Tara Fela Durotoye, on behalf of the Organizing Committee chaired by Bolanle Okusanya Feyita to the makeup industry pacesetters like Chief Opral Benson, the Late Adenike Ogungbe of Ewar Makeovers (received by Funmi Abeke) and Bayo Haastrup as well as supporters of the industry; Alhaja Tejuosho and Alhaja Kudi of Kuddy Cosmetics.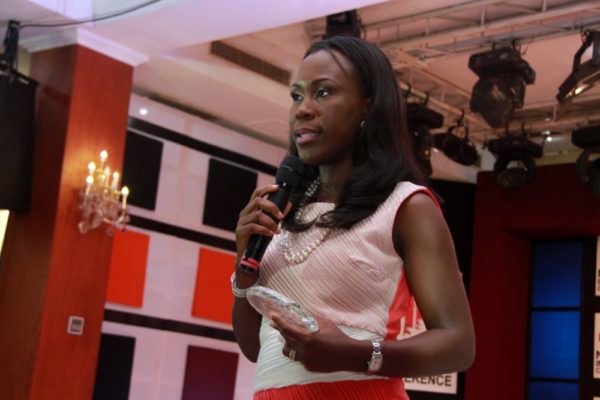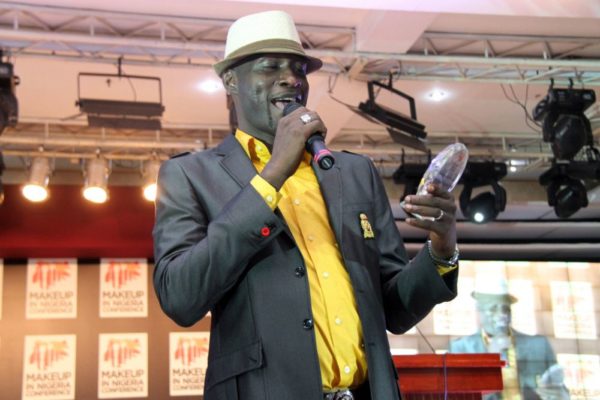 This was followed by a panel session with Sola Oworu (Commissioner, Lagos State Ministry of Trade and Industry on Building), Lola Odedina (Head Corporate Affairs, GTBank Plc), Tara Fela Durotoye (Founder, House of Tara International) Sekou Coulibaly of L'Oreal and Bolanle Okusanya Feyita of MakeupPro.
Of course it wouldn't be an event without some celeb appearances! Personalities Eryca Freemantle, Dupe Odediran, Fela Durotoye, Steve Harris, Ezinne Alpha, Michelle Dede, Isio Wanogho, Noble Igwe, O.C Ukeje, Bola Balogun, Isoken Ogiemwonyi, Samantha Dimka, Tosyn Bucknor, Kaylah Oniwo among others were in attendance.
See photos from the event.
Master class with the masters!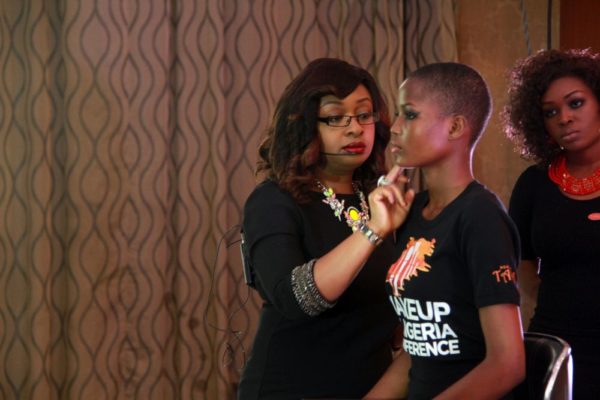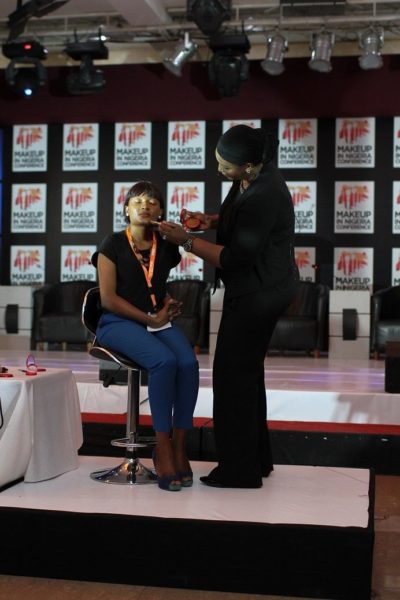 Don't panic! Lola is fine. lol. She stunned the crowd when she came out for her Masterclass looking, well, different. She later explained that she was trying on some SFX (Special Effects) makeup and wanted to look beat up & bruised. It definitely worked. Loved it!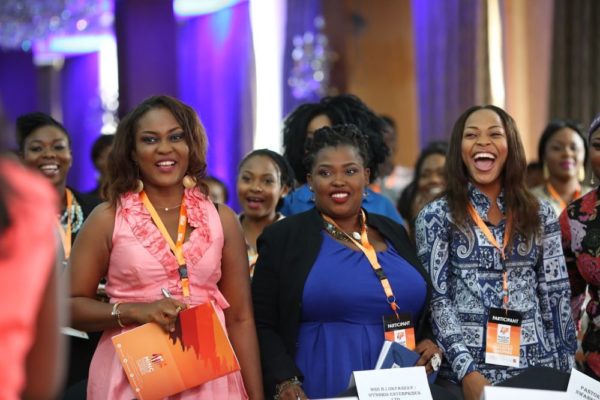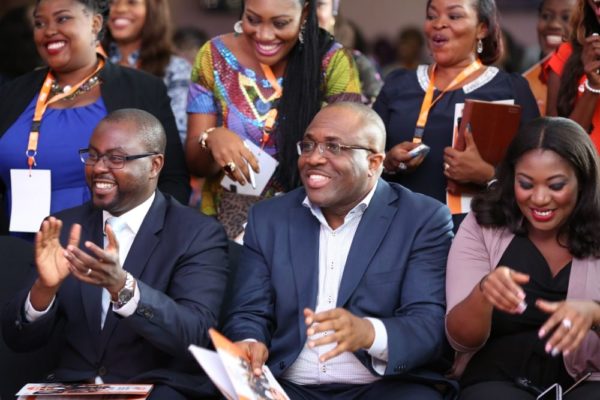 Booth to Booth!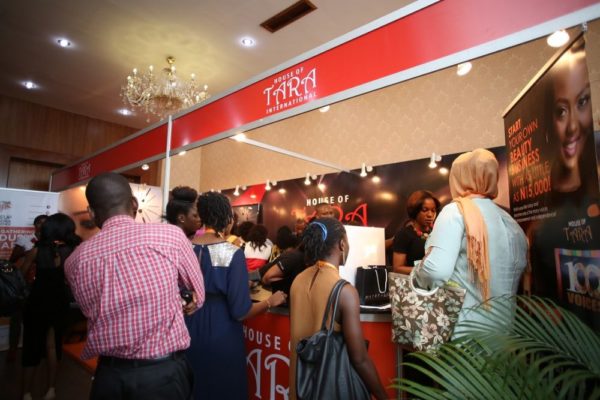 Did you attend the event? How amazing was it! Share your experiences and favourite parts.
________________________________________________________________________
BellaNaija is a media supporter of MINC 2014