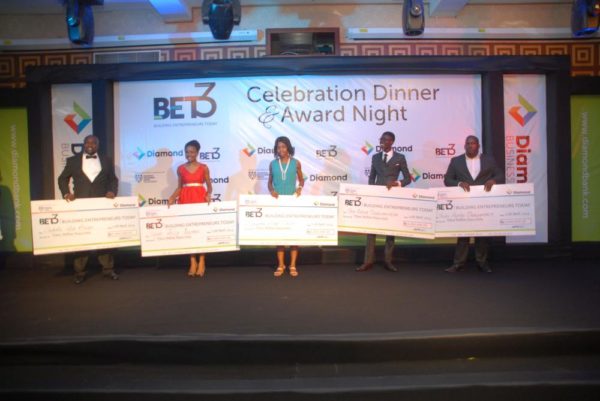 It's another Diamond Bank special.
Diamond Bank Plc has launched Season 4 of the Building Entrepreneurs Today (BET4) programme – a corporate social responsibility initiative of the bank aimed at enhancing the growth potentials of Nigerian entrepreneurs through capacity building.
Speaking at the official launch of the fourth season of the programme in Lagos, Olumide Akindele, Head, Consumer Propositions Group, Diamond Bank PLC, said, "The Building Entrepreneurs Today programme is a strategic initiative of Diamond Bank to invest in the Micro, Small and Medium Enterprises segment of the economy by increasing the capacity of these small businesses to run thriving businesses".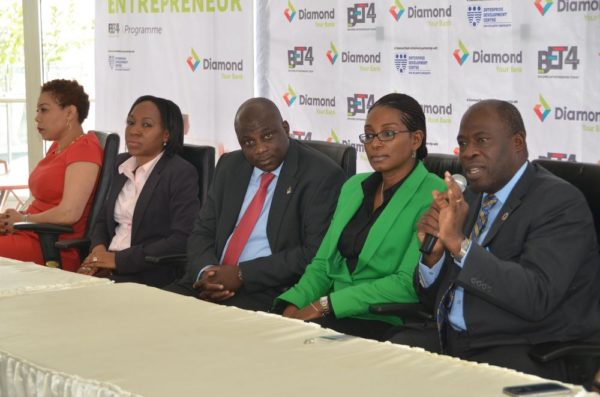 "We are pleased to announce the fourth edition of the programme. This is a reflection of Diamond Bank's resolve to ensure that many young businesses get the right assistance to excel and contribute to the economy," he added.
Peter Bamkole, Director, Enterprise Development Centre (EDC) of the Pan Atlantic University (the facilitators of the programme), commended the bank for its sustained partnership with the EDC on the BET programme. He noted that the bank's support of young entrepreneurs through the BET programme has given a massive lift to various businesses with its attendant contribution to job creation and professional and sustainable business management.
On the areas of interest for the fourth edition, Ayona Trimnell, Divisional Head, Corporate Communications, Diamond Bank Plc, said the programme will focus on ICT, agro-allied and renewable energy sub-sectors, adding that these are three areas which have been identified as youth-centered endeavours with high development potential.
"At the end of the training, successful participants would have imbibed the culture of entrepreneurship that Diamond Bank Plc stands for," she added.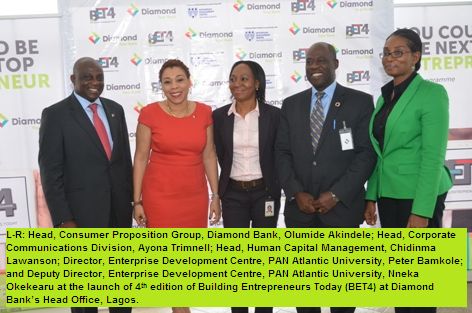 _______________________________________________________________
Sponsored Content