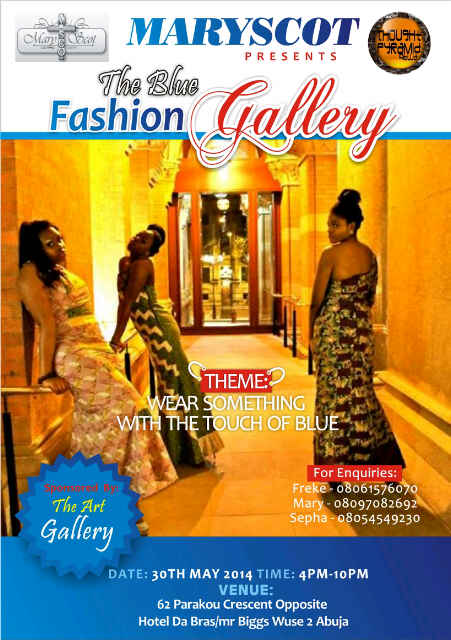 Mary Roger, one of the top 12 contestant on the Fashion Protégé showing on DsTv will be hosting an official opening for Maryscot Designs. The event is themed "Wear Something With The Touch of Blue".
Guests in attendance also stand a chance to win special cards to an exclusive new club; The Bank.
Ladies and gentlemen, come have some fun!
Date: Friday 30th May 2014
Time: 4 PM – 10 PM
Venue: Blue Fashion Gallery, 62 Parakou Crescent, Opposite Hotel Da Bras/Mr Biggs, Wuse 2, Abuja
Contact: For more information and general enquiry, call 08097082692
_________________________________________________________________________
Sponsored Content