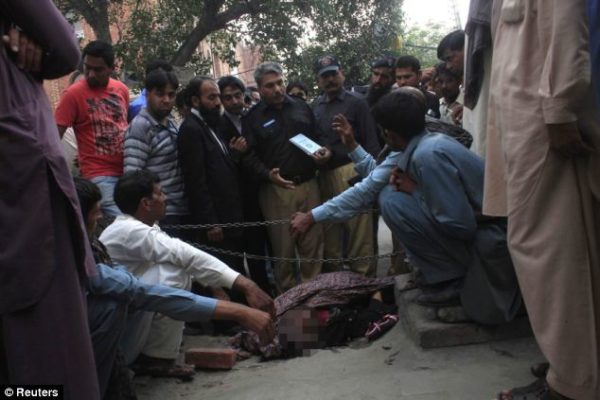 A 25-year-old pregnant Pakistani woman has been stoned to death by her family for marrying the man she loves instead of a suitor they picked for her.
Farzana Parveen was reportedly killed for "honour" because her actions had brought shame on her family, CNN reports.
Her family wanted her to marry a cousin of the family, however; she refused and eloped with a widower named Mohammed Iqbal.
The execution took place in public. Parveen was reportedly beaten to death with bricks near a high court in Lahore by a group of about 20 people, including her father brothers, and cousin. 
The cousin whom she refused to marry, was one of the people who attacked her. 
According to the Human Rights Commission of Pakistan, 869 women in the country were the victims of honor killings last year. Activists say the true number may be much higher.

Photo Credit: Reuters/Daily Mail