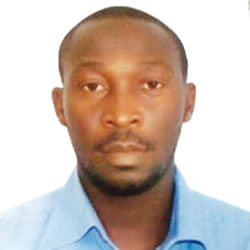 A Nigerian journalist with close ties to Boko Haram has announced that he is available to help in efforts to end the insurgency in Nigeria.
The 40-year-old journalist, Ahmad Salkida, who grew up in Maiduguri, Borno State, fled the country after an alleged threat on his life as a result of his "professional closeness" to Boko Haram, Punch reports.
He has pledged his support to Nigeria via twitter:
"There is nothing wrong in having professional access to insurgents as long as it is used to save lives and promote peaceful co-existence. I will forever be readily available to use my rare professional access and knowledge to end this madness and senseless violence in Nigeria.
Speculations should not becloud the fact that there are many well-meaning patriots, including myself, that are working quietly day and night for peace. Nigeria is our country. We have no other country to call our own. So let's get it right. I love Nigeria, I cherish its unity. I will do anything legitimately to make it better than it is, if I can," he said. 
Photo Credit: Linkedin/Punch