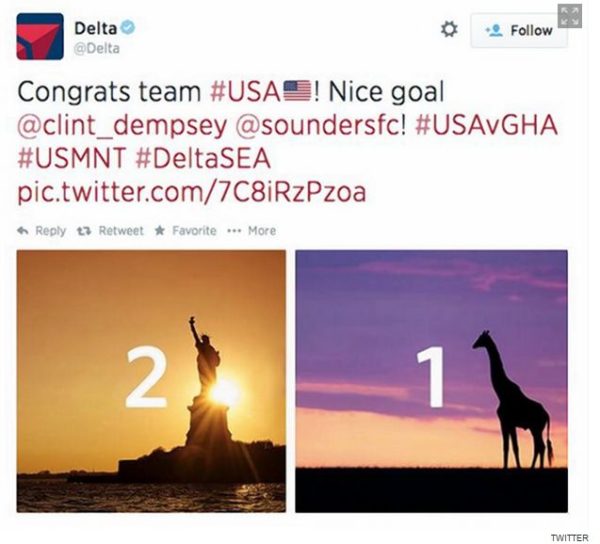 You've probably heard of a couple of foreign folks who haven't visited Africa say "In Africa, the citizens are naked save for a wrap around their waists" or "they live in mud houses" or "they all hunt for animals day and night".
After the football match between Ghana and the USA, Delta Airlines celebrated America's victory by sending out a tweet, derogatorily depicting Ghana with a giraffe.
Minutes later, the tweet went viral. The airline later apologized for the tweet.
We're sorry for our choice of photo in our previous tweet. Best of luck to all teams.

— Delta (@Delta) June 17, 2014