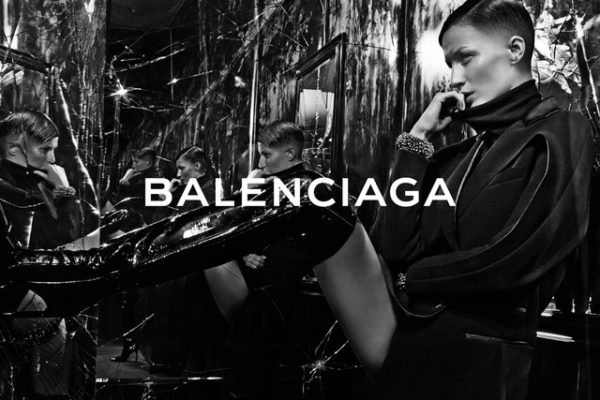 She is arguably one of the sexiest and most beautiful women in the world and for the 2014 Autumn/Winter Ad campaign for Balenciaga, Gisele Bündchen has gone hair-less.
The fashion model, is known for her long flowing hair, killer curves and monster catwalk. But for Balenciaga's new campaign, the models sports a cropped hairstyle with shaved sides, thigh-high patent boots against a backdrop of cracked mirrors.
The hair style was cut by Anthony Turner while the image was shot by Steven Klein.
Speaking to WWD, the brands artistic director, Alexander Wang said "This is how I see Gisele for Balenciaga; strong, powerful, mysterious and uncompromising" . "This season we worked with this idea of vanity, staged in a room filled with mirrors. But the cracked mirror is a continuing thread from the marble veins and creeping ivy leaves from seasons past."
Half of the campaign was shot in black & white while the rest in colour and the ads are set to be revealed in September 2014.
Diane Kendal created the makeup look.
We think it's kind of refreshing and wonder if she will be rocking a pixie cut soon. Like the look?
Photo Credit: wwd.com