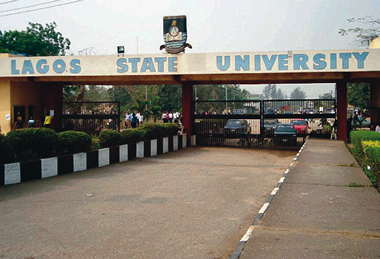 Lagos State University (LASU) has finally given in to the students' demands for a reduction in fees, Vanguard reports. LASU had reportedly increased tuition  fees by over 100%, prompting outrage among students last week.
According to reports, fees have now been reduced by 34 to 60%. The reduction will vary by department. 
However, students have reportedly rejected the reduction.
Speaking on behalf of the school's attendees, president of LASU's  Students Union Government, Nurudeen Yusuf stated:
"We had our meeting immediately after we got the news and decided that we will not accept this reduction. It is a ridiculous one as far as we are concerned.  This is our position. When the Lagos State Government increased the fees in 2011, it was not announced through the Governing Council.
It was the Government that announced it. But now, the Governor is sending the Governing Council to us, he is supposed to make such a announcement by himself. Another issue is this: why are we being given this information in terms of percentages? How can a market woman whose child is in LASU calculate 34 – 60 percent? Even then, it is not a fair position at all. We want it to be reduced to at most N65, 500 for fresh students and N46, 500 for freshers.
We are not yet happy about the latest development because the govt is yet to tell us the exact amount they have reduced the fees to in Naira and Kobo…"