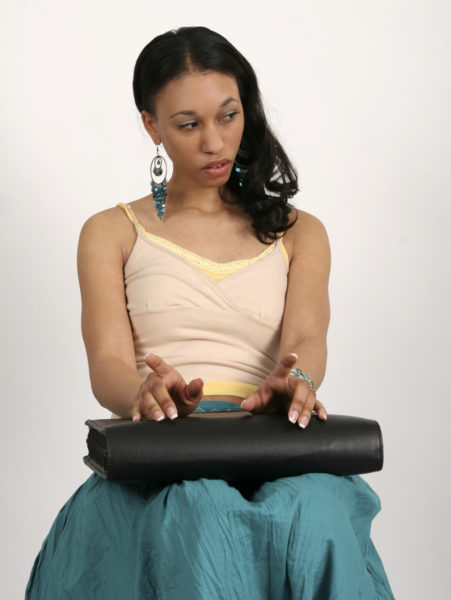 The job hunting period can prove to be a dispiriting one in anybody's life. The travails are unimaginable for Nigerians looking for job in Nigeria; notwithstanding the fact that you graduated with a 'first class upper' or not. Of course, unemployment is a norm everywhere, but ours in Nigeria is pathetically an eyesore.
Nigerian companies, government organisations and multinational Companies are filled to capacity. One requires 'connections' to get a placement with government organisations. If you intend to follow due process, well, the last immigration exercise is a lesson for us all.
Multinational companies rarely hire, and when they do, the application process is extremely tedious. Vacancies in Nigerian companies are mainly marketing jobs a.k.a corporate mad man job-  where one is forced to wear a suit and hawk the company services from Ojota to MileII, until your skin starts producing coal. Some smart companies use the term 'Chief Marketing Officers' to deceive desperate job seekers.
Chief of Streets!
In general, organisations are not willing to hire fresh hands and those old enough for retirement have vowed only death can separate them from their company.
So here are some things to note about job hunting in Nigeria:
Fake Vacancies on the Internet
A large percent of vacancies recruitment sites are doctored to drive traffic. No legal company would request an employable graduate to pay money to sit for an aptitude test. I once came across a vacancy which specified applicants with a car have an added advantage. One won't be surprised if an applicant emerges from the test hall to discover parts of his vehicle or the entire vehicle gone.
The only vacancies from these job sites that seems to hit my mailbox are,
70 Marketers needed at paper printing house in Ikotun!
Housegirl needed at Ajangbadi!
Yoruba Teacher needed at a school in Sango Ode!
Farm attendant needed in Lagos!
Unrealistic Job Requirements
Conditions for employment are unrealistic for entry level applicants. A large percentage of employers are not willing to take in (even the shadow of) a fresh graduate without work experience. This particular issue is frustrating. Some vacancies I have seen require a minimum of 10 years post NYSC experience, applicants must be a Masters degree holder and must not be more than 27. How is that possible when,
– JAMB frustrated some of us year after year till we were given a free JAMB ID card and a permanent JAMB Reg No.
– Some of us attended our University graduation ceremony with a walking stick and our grandchildren, no thanks to ASUU strikes.
– It takes almost a year or more for some universities to release graduates into the precious hands of NYSC. Now your suffering continues?
Poor Pay
Recently, a friend hooked me up with a lady who needed a vibrant person for immediate employment. In the words of the HR officer, "it is a corporate position".
I arrived the interview venue wearing my Christmas clothes with a Ghana-must-go bag of my certificates (except my death certificate) only to realise it was a small and stuffy bookshop without a standing fan. I went ahead with the interview process just to culminate the experience. The interview questions were difficult like she was hiring me for a sensitive position in Aso Rock. As God would have it, I scaled through impressively.
She concluded I was going to work as an assistant, marketer and customer care representative from Mondays to Saturdays, 8am-6pm with a salary of N10,000 monthly.
Daris God oh!
Submission of CVs
Someone suggested one of the fastest way to get a job in Nigeria is to move from company to company and distribute a copy of your CV as souvenir. I thought the idea was invaluable until I recently went to buy suya from a vendor situated to one accounting firm. On getting home, I noticed the aboki wrapped my suya with a resume addressed to the company. How he got hold of it, I know not.
Finally, a lot of parents out there sold their only wrapper and pair of shoes to train their kids through school with expectations that someday, their sons or daughters will take them out of their abject impoverished state. Whenever I think of the unemployment rate in this country, I feel like storming all the schools I have ever attended to collect my school fees change.
A culmunation of all that money should have been used to open a shop for me when I turned 3 years old. Maybe a tiny fraction of it would have been used to hire a tutor to teach me how to count money.
Some people might say 'Ask not what your country can do for you but what you can do for your country'. Bear in mind there little or no nexus between formal education and the productive sector of our economy. Others might preach entrepreneurship to graduates. Don't also forget capital is a huge factor which is not at the disposal of many. While the search continues, we will still hold onto the adage "one day Nigeria go better."
Photo Credit: Dreamstime|StevenPepple
_______________________________________________________________________________
Naija Single Girl is the chairlady of all single girls in Nigeria. Follow her on Twitter @naijasinglegirl