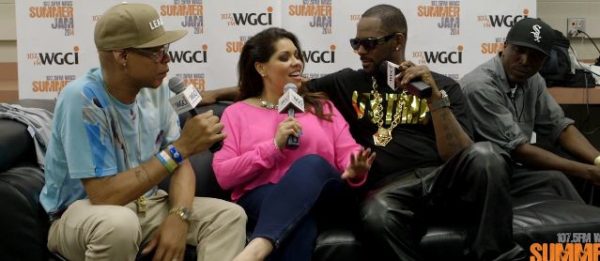 Earlier this month, R. Kelly's 13-year old child with Andrea "Drea" Kelly, Jay (formally known as Jaya) publicly spoke about support from his mother and his sister as she came out as transgender. If you missed the story, click here
Jaya, who now goes by the name Jay, didn't mention his R&B musician father, sparking reports that he is not in support of the decision.
In an interview with two hosts of Chicago radio station – WCGI he addressed the trending topic.
The "I Believe I Can Fly" singer said, "You don't really wanna open it up by saying that my daughter is becoming my son."
"Don't even give the blogs that kind of credit. You know what I'm saying? Real talk. Always believe what you see, with your own eyes. That's the best way to go about this business."He then moved on to talk about finances, saying "You save money so your kids can go to college – no matter what they are or who they are. They're your kids, you gotta support them."