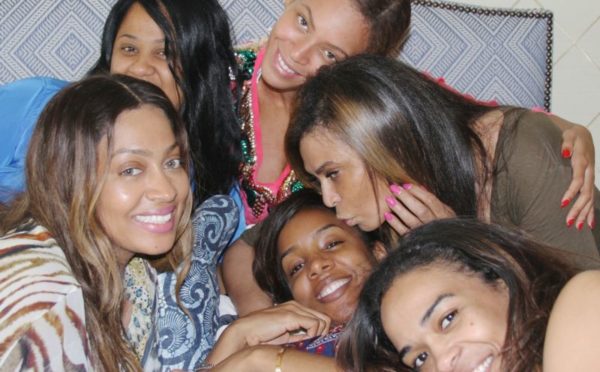 Oh, now we get it. This is what Beyoncé means by waking up flawless.
Yesterday Sunday 8th June 2014 was National Best Friend Day in America – yup there's a day for your close pals.
To commemorate the day, Queen Bey posted an image of herself and her best friends including mother Tina Knowles, and cousin Angie Beyince, as well as Kelly Rowland, Michelle Williams and Lala Anthony.
The ladies – all without make-up, are all smiles as they pose for the cameras.