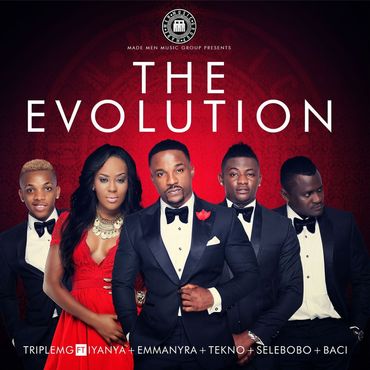 BN Music lovers, we have something new and special for you. We've teamed up with the duo at Should You Bump This, and we'll bring you a special album review of music from some of your favourite Nigerian musicians. Sho and Tunde are seasoned music heads and together, they give their insightful and witty take on the chosen album and artist.
Please read and enjoy.
***
Made Men Music Group's Triplemg released their debut album The Evolution a while ago which you can purchase HERE. In case you don't know who TripleMG  is, we'll tell you. The group consists of Iyanya, Emma Nyra, Tekno, Selebobo and Baci. Here is what we think of it
Say Yeah
T: Not a bad intro..good introduction to the Triplemg guys
S: Emma Nyra steals the show with a solid chorus + Baci. Pretty dope intro
T: We are introduced to what will eventually become an annoying phrase 'Selebobo on the beat'
S: But before he annoys the hell out of us with that…the production was pretty decent.
Poco o Poco
T: Not going far from what made him popular, Iyanya and Selebobo hit us with another dance track
S: Jaaaaaaaaaaaaaaaaaaam
T: I don't know about all the 7374844 'a's you're putting. One 'a' is enough
S: Lol, you are somehow. It's a waist whining song.
T: Pretty decent tune
Amigo
T: This song was perfect until Emma said 'pass me the ororo', I mean, why amigo dey pass you groundnut oil?
S: Fam I swear, I was just here enjoying this song o then Emma Nyra and her amigo deceived her to fry yam near me
T: Emma just wants to show us her kitchen skills.The song sweet make I no lie
S: Emma has dropped lots of duds but this is a gem.
Orio
T: Iyana shines on this one too. Dance music is Iyanya's zones mahn. Baba don buy land for there don hire area boys
S: Please is it Orio or Oreo…#justaskingformylilcousin
T: Fam…e be like say na the fake biscuit dey studio that day. The Nigerian Oreo that there is always no cream in the middle
S: Or creamy ogi in the middle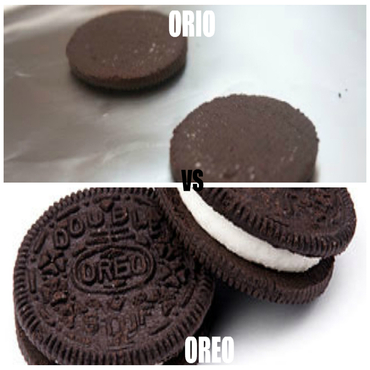 Alleluyah
S: *skip*
T: Ahhhhh. My jam. You can't go wrong with a Chaka Demus and Pliers sample
S: You can always skip it tho. This bores me.
T: As per you no get ear
S: As per you no get rhythm
T: As per you no get beat…get it?
S: You are really just somehow nowadays. You need to behave
T: Nice jam..Tekno does well on the production tip too
Angelina
S: As long as you are a girl and you have a name and there are still Nigerian artists….you will get a song named after you.
T: I'm not really feeling this song, so skip it is for me…if Nigerians don't name a song after a babe, album never complete.
S: Rihanna o, Ada o, Caro o. Once upon a time, Olufunmis thought they were better than everyone else.
T: Nothing new here, song sounds like something we've heard before.
S: All the Rukayats, Shukuras….your own song dey come. Hold on.
Asampete
T: Selebobo on the beat and also on the song. Sweet jam.
S: Bleh
T: SMH…you know nothing
S: It reminds me of a scene in a Nollywood movie. You know those scenes that they will play the whole damn song while the girl makes Semo and Banga soup for her man then feeds him
T: I don't watch Nollywood movies.
S: Exactly the point.
Dreaming
S: Best song on the album.
T: Once in a while, Iyanya reminds us that he is one of the best singers in Naija
S: Iyanya!!! *bows* . Emma Nyra can sing abeg. These people are R&B.
T: Dope song
S: Wish they let Emma Nyra do more songs like this sef…not everytime pangolo.
T: Pangolo be putting food on the table
Selfie
S: From the best song to…
T: Easily the crappiest on the album.
S: I'mma just fall back and know that once this song has a video and a dance… I will hate Selebobo.
T: I don't believe all the TrippleMG people heard this song and went on to release it.
S: Dude really said "if you no like it, I say make you put am filter". Meehn… #BlameGEJ
T: Nigerians have the bad version of anything called 'selfie'. Even the one they participated in got like got like 10 retweets
S: 10 million? That's not bad.
T: Nah. 10 with no zeros coming after it.
S: LOL
T: Yankee did theirs and shut Twitter down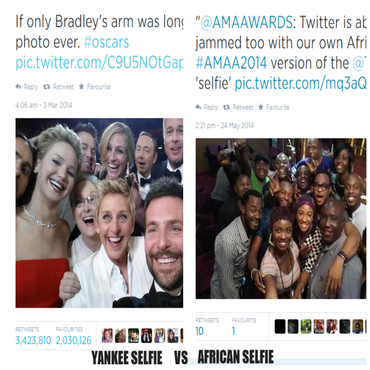 Show Case
T: Nothing new here again. Same ol' dance track
S: I wanna yawn but flies dey here
T: At this rate. I'd rather hear the sound of the buzzing fly
S: Beat sounds like it was jacked. Masterkraft wants his Ukwu beat back.
T: Yes he does
Afrodisiac
S: I feel like this song was made to make happy people pissed.
T: I don't even know why you'd sing such a song for your aphrodisiac
S: Burantashi deserves a song tho
T: So does viagra
S: But clearly not whatever agro is catching TripleMG
Follow You
T: I could sworn this was an Ice Prince song. Baci comes correct on this one
S: This is my jam!!!! Baci is the least known of the crew but he is clearly not the weak link
T: Nope. He nice. I just can't tell the difference between all the new guys yet
Zamina
S: Zamani?
T: No be only Zamani. Skip skipper skippest
S: Mehn this 2nd half of the album is like Lawma central. Trash littered up and down
Osho
T: This is my jam I wont lie. I wonder why they placed it last
S: Iyanyaaaaaaaaaaaa
T: Osshhooo
S: Clearly Iyanya is still TripleMG's meal ticket. He hardly missed a beat on this album.
T: Na im sabi pass
Verdict
S: This album ain't bad at all. I had so much belief I would cringe all through, but that was far from the case. TripleMG have a solid cast to go with Iyanya's star. Hopefully, they let each act develop their strengths and not all do "Iyanya" type of music.
T: Triplemg have something going for them here, decent producers and decent musicians. Take away the regular pangolo music you would hear on some tracks, the album is worth bumping.
3.4 wRaps
Peace, Love and Selebobo on the beat.
__________________________________________________________________________________
Should You Bump This is a blog that was started by two passionate Nigerian music fans. They know that 150 Naira is hard to come by these days, so they took it upon themselves to save your money, your time and your ears and give you a candid review of your favorite music. Follow them on Twitter @whoistunde and @ShoWontStop