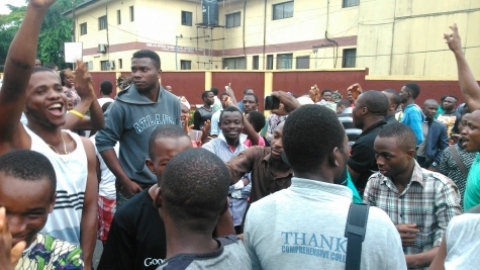 The University of Lagos (UNILAG) management has closed down the school as a result of protests being held by students over the recent tuition hike.
The students blocked all entrances leading to the school this morning, prohibiting vehicles from moving in or out of the campus, Vanguard reports.
Students are alleging that school authorities are demanding N25,000  as late registration fees for courses. 
Disgruntled protesters have also taken to Twitter to express their outrage: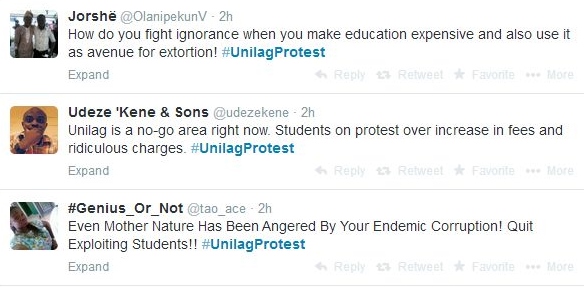 #Unilagprotest is now trending in Lagos: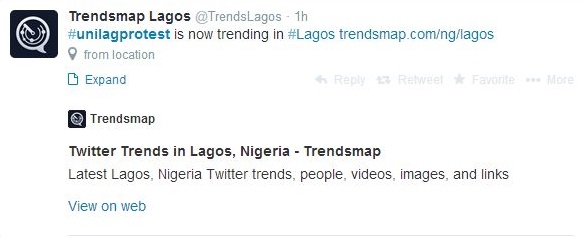 Photo Credit: Sahara Reporters