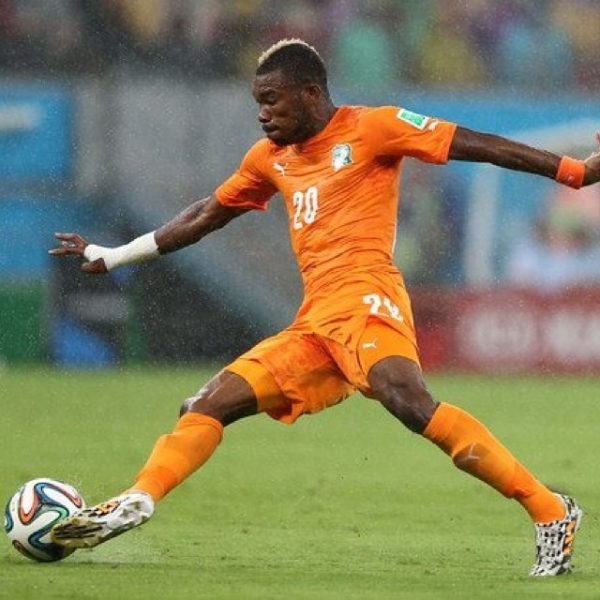 Though Ivory Coast lost their Group C match to Columbia by a scoreline of 1 – 2 today, the world was talking about the sportsmanship of one player – Serey Die.
According to the story which was reported on various mainstream news sites, Serey was informed about his father's death just 2 hours before the match yet the player bravely joined his teammates though he broke down in tears during the National Anthem and then gave it his all on the pitch.
Well, it seems as though the truth is slightly different.
The player himself took to instagram to clarify, here is what he had to say. His statement which was posted in French points out that his father actually died in 2004 and he cried due to the emotions and pride he felt to serve his country on such a level.
SALUT JUSTE VOUS DIRE QUE C EST FAUX TOUT CE QUI SE DIT SUR LE DECCES DE MON PÈRE CAR IL EST DÉCÉDÉ EN 2004 c est juste des émotions de fierté d être ivoirien et de servir mon pays qui m ont fait pleurer car je ne pensais un jour être à ce niveau AU PASSAGE JE SUIS DÉSOLÉ POUR MON ERREUR JE SAIS QUE JE VOUS AI DÉÇU MAIS JE VAIS ME RETRAPPER QUE DIEU VOUS BÉNISSE
There you have it, #WorldCup rumour cleared up!
Photo Credit: Serey Die/Instagram