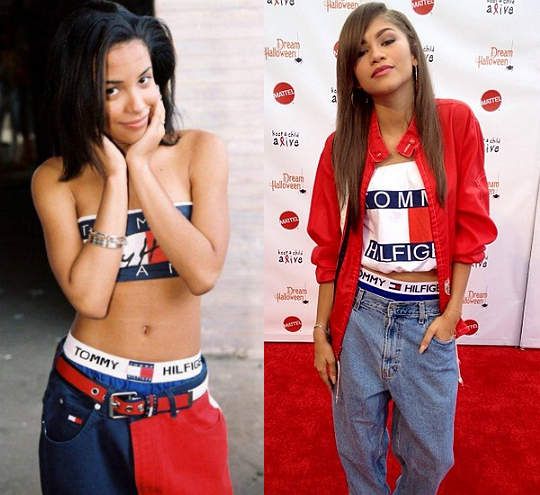 Just days after Zendaya came out to defend herself against criticism that she is "not black enough" to play Aaliyah, it has been revealed that the 17-year-old Disney star has dropped out of the production.
If you missed the buzz, Lifetime Network is making a biopic of the life and times of the late American singer who died at 22. Her family has been open that they don't want it to be screened for television that Aaliyah deserves a big screen production.
A rep for Aaliyah's family also publicly declared that he wants Zoe Saldana to play Aaliyah.
It has been revealed to E! News that she dropped out because of production issues, which also includes problems obtaining the rights to Aaliyah's music.
 "Aaliyah has always been an inspiration to Zendaya. She was honored to portray her and pay tribute to her. If she is going to do it, she wants to do it right." said a source.