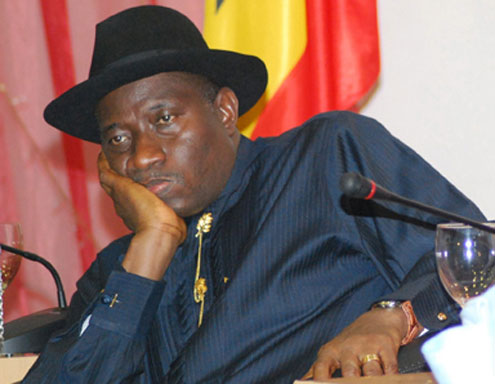 Late last week, President Jonathan faced criticism for asking the Senate and House of Representatives to approve a $1 billion loan to tackle Islamist militant sect Boko Haram.
Also speaking out against the request is the All Progressives Congress.

In a statement by APC's National Publicity Secretary Lai Mohammed on Sunday, the party stated the request is dubious and his administration is incompetent and clueless.
"The only reason the schoolgirls have remained in captivity is the sheer cluelessness and incompetence on the part of the Jonathan administration, which waited for over 19 days before even admitting that the girls were kidnapped in the first instance.

Therefore, putting more money in the hands of an incompetent and massively corrupt administration can only encourage more incompetence and corruption. That is why we are asking the National Assembly to put national interest above all other considerations by taking a dispassionate, non-partisan look at the President's request.

The National Assembly must summon security and military chiefs to explain how the huge funds allocated to the security sector in the past has been spent before more funds can be pumped into the sector. "They must be asked what happened to the military equipment said to have been procured in recent years.

They must also inquire from the administration why it should be borrowing $1bn when it has yet to account for the missing $20bn oil money, plug the daily stealing of 300,000 barrels per day and unravel the massive frauds that have hallmarked the tenure of this administration. If after all the scrutiny, the National Assembly still feels it must approve the loan, so be it."