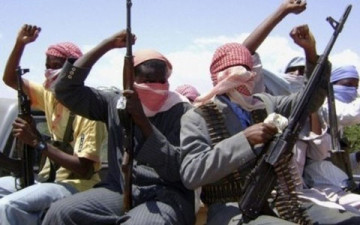 Boko Haram insurgents, today, attacked Kolofata town in Cameroon. During the invasion, they abducted the wife of Cameroon's vice prime minister, and also killed three people.
Amadou Ali, the vice prime minister, wasn't the only prominent Cameroonian figure affected by the attack.
Reports state that Seini Boukar Lamine, a local religious leader who is also the Mayor of the town, was also abducted from his home, Reuters reports.
"The situation is very critical here now, and as I am talking to you the Boko Haram elements are still in Kolofata town in a clash with our soldiers,"  said Colonel Felix Nji Formekong, the second commander of Cameroon's third inter-army military region.
According to reports, this is the third time since Friday that Boko Haram has attacked Cameroon.