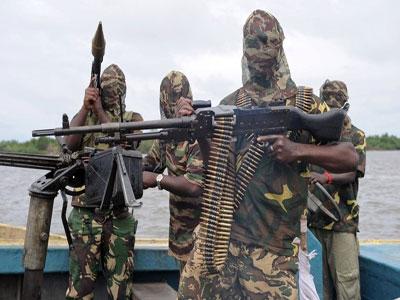 Boko Haram has claimed responsibility for recent bombings in Abuja and Lagos. AFP broke the news via Twitter:

According to a more detailed report by AFP, culled by The News,  the 16-minute video shows Boko Haram leader, Abubakar Shekau, claiming responsibility for the attacks, including the one in Lagos, that according to him, authorities tried to cover up. 
"We were the ones who detonated the bomb in filthy Abuja," he reportedly said. 
Referring to the explosion that occurred in the Apapa area of Lagos last month, which was reported to have been caused by  two petrol tankers, Shekau said:
"A bomb went off in Lagos. I ordered (the bomber) who went and detonated it. "You said it was a fire incident…well, if you hide it from people you can't hide it from Allah."
In the video, Shekau is also said to have mocked the #BringBackOurGirls campaign.
"Bring Back Our Girls… bring back our army," he said.
He also expressed support for ISIS, the extremist Sunni Islamic State militants, who have taken over large parts of Syria and Iraq.
Also, he vowed that Boko Haram would continue to be "a huge problem for the West and people across Nigeria."