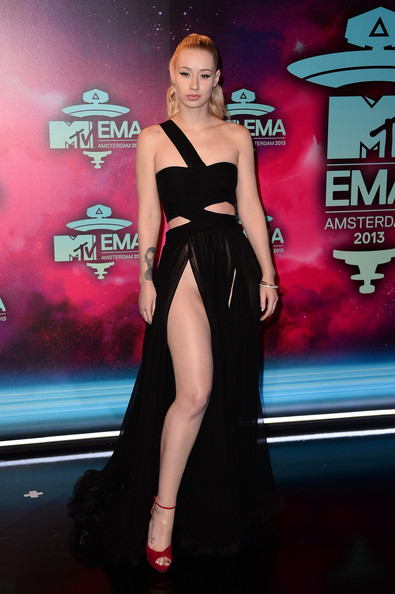 Amidst her and Nicki Minaj's 'beef', Australian Hip-Hop sensation Iggy Azalea seems to be making major strides as she has joined the cast of Fast & Furious for its 7th installment.
The news was made public by Fast & Furious cast member, Vin Diesel.
In the last movie, Fast & Furious 6, British R&B star Rita Ora made a cameo in a key scene, so it looks like it's Iggy's turn to have the spotlight. There are even rumours that she will be recording a hit track for the movie too. We wonder if Vin Diesel will rock to Iggy's song better that he did Beyoncé's "Drunk in Love".
He announced this in an interview at Fruiotion during a press tour for Marvel's Guardians of the Galaxy in a Q&A with French radio station, Skyrock FM. Vin was asked what song he would rather dance to – Jason Derulo's "Wiggle", Iggy Azalea's "Fancy" or Ariana Grande's "Problem"? He replied saying – "Well, Iggy Azalea, I just worked with her two weeks ago". "I guess you'll be the first person that knows this — we casted her in Fast & Furious 7. She has a cameo in Fast & Furious 7."
Iggy now joins the star studded cast of the late Paul Walker (whose part will be acted by his brothers), Vin Diesel, Dwayne Johnson, Chris 'Ludacris' Bridges, Jason Statham, Tyrese Gibson, Ronda Rousey, Michelle Rodriquez, Jordana Brewster, Lucas Black and Djimon Honsou.
Watch Vin Diesel announce Iggy's cameo

The movie is set to hit cinemas in the UK on Friday 3rd April 2015.
Photo Credit: Getty Images/Tim P. Whitby