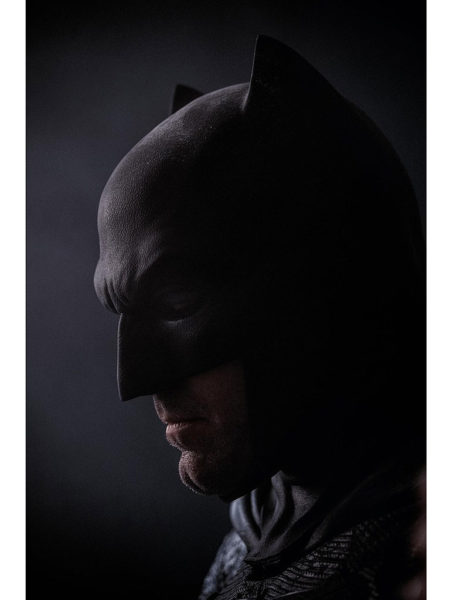 A lot of fans of were outraged when it was announced that Ben Affleck will be taking on the role of Batman.
But you can now get the first look at the 41-year-old actor in the famous black suit. On Thursday, DC Comics gave fans a treat by unveiling the photo of him wearing a black mask.
He will star alongside Henry Cavill for 2016's Batman v Superman: Dawn of Justice.Did he nail it?