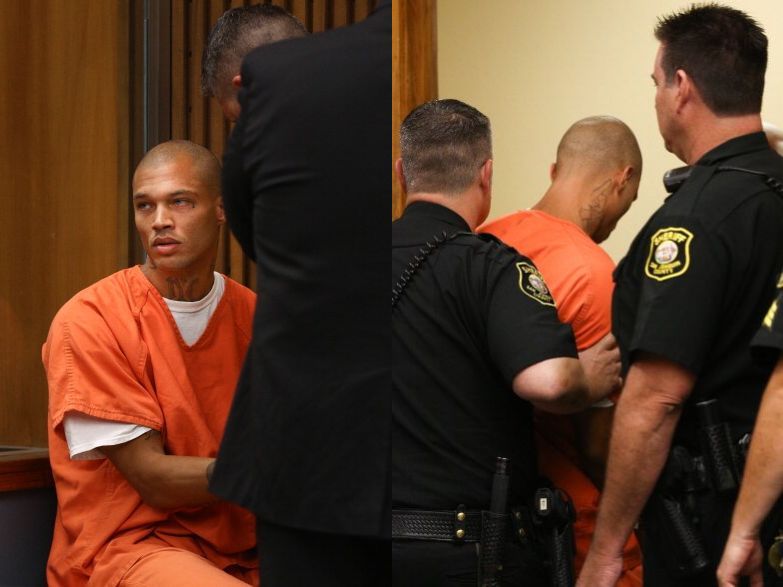 The world may be rooting for him to be the next face of Calvin Klein, but Jeremy Meeks, the #HottieThug faces a new challenge.
On Tuesday he made his first appearance in front of the cameras since his mugshot went viral, wearing a bright orange jumpsuit, handcuffs and a very serious look.
During the brief court appearance in Stockton – Meeks who was facing multiple felony weapon charges – the state agreed to turn his case over to federal prosecutors, Sacramento's KXTV reports.
The "Handsome Felon" is now facing a single charge – "Felon in possession of a firearm." The charge could lead to 10years in prison and a fine of $250,000.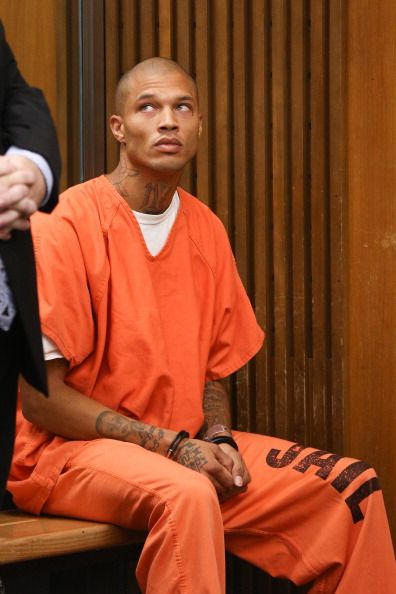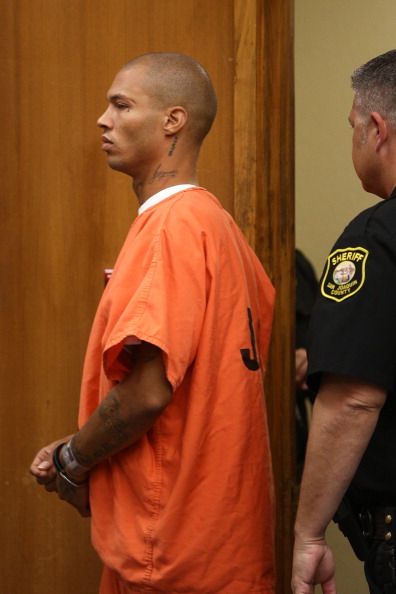 Photo Credit: Getty Images/Elijah Nouvelage