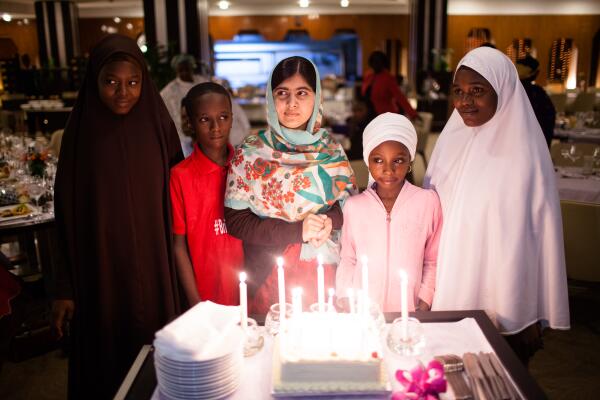 Pakistan girls' education activist Malala Yousafzai arrived Nigeria on Sunday 13th July 2014, to help campaign for the 200+ school girls abducted in the Chibok area of Borno state by Islamist militant sect Boko Haram.
She arrived Abuja in the early hours of Sunday morning. Malala later met with a group of parents of the abducted girls.
As she said, "Thank you for your great work and for such courage…you are really brave parents", a few parents wiped away tears.
Malala who turned 17 a day before, held a birthday celebration with a few of the girls who escaped the mass abduction.
"I can see those girls as my sisters… and I'm going to speak up for them until they are released. I'm going to participate actively in [the] Bring Back Our Girls campaign to make sure that they return safely." she said.
Malala Yousafzai became famous when she was shot by the Taliban in October 2012 after she spoke publicly about girls' rights to education.
Welcome to Nigeria – She was greeted by officials

Her first meeting was with Amina and Hajara from the Center for Girls Education who stand in solidarity together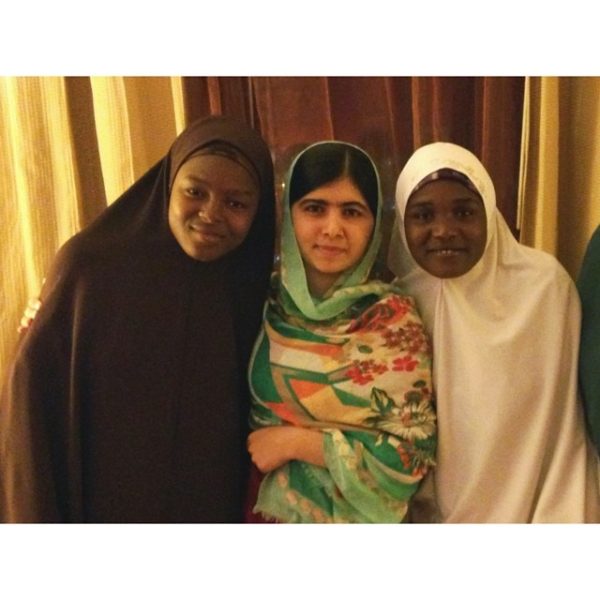 Met with relatives of the missing girls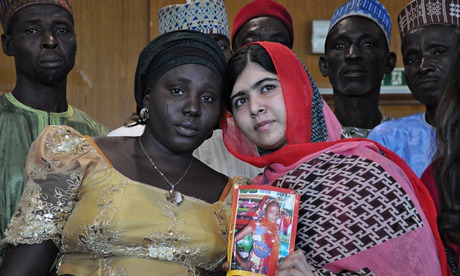 Her Birthday was on the 12th of July. She celebrated by making a wish with young girls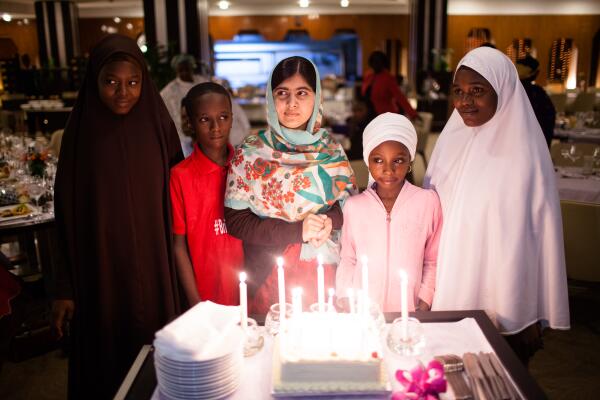 She watched the World Cup Finale – Argentina vs. Germany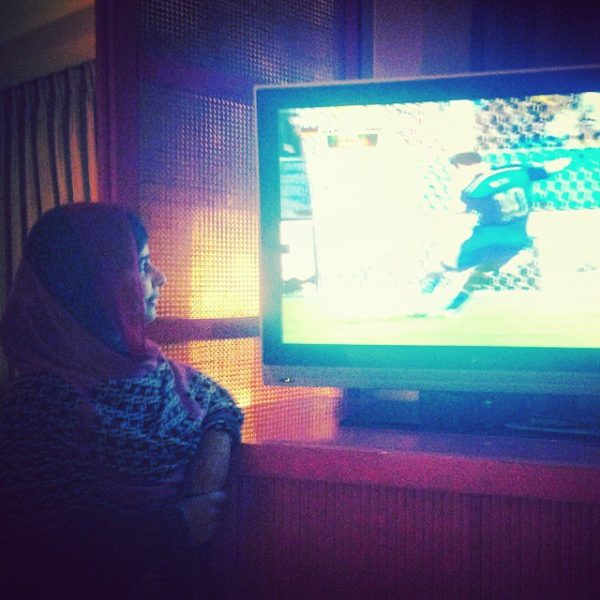 Photo Credit: Twitter | Instagram | Guardian UK