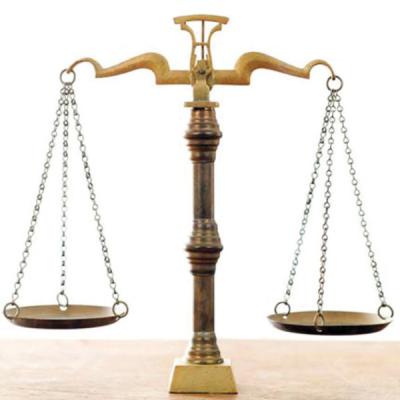 ABUJA (NAN) ─ The Judiciary Staff Union of Nigeria (JUSUN) on Friday began a nationwide strike in the state courts in the 36 states of the federation.
The National President of JUSUN, Marwan Adamu, who confirmed the strike, told the News Agency of Nigeria (NAN) that the Federal Judiciary workers had been directed to be on standby.
JUSUN is seeking the implementation of a Federal High Court Abuja orders on the financial autonomy of state judiciaries and a technical committee to implement the FAAC meeting resolution of June 17.
Adamu told NAN that the ongoing strike by its members would not be called off until its demands were met.
He confirmed that JUSUN members across the 36 states had complied with the directive, adding that the states courts magistrate courts, high courts, sharia courts were involved in the strike.
"JUSUN workers in state High Courts, Sharia Courts, Magistrate Courts and Upper Area Courts, are on strike.
"If we feel that they are not doing anything to address the issue, we shall shut down completely,'' Adamu said.
The National president said the strike was about financial and independent of judiciary.
He urged state governments to respect the court judgments on the financial autonomy of the judiciary. 
"We went to court and judgment was given in January 2014. We went to court for the interpretation of Sections 121 (3), 81(3), and 163 (9).
"All this provisions talks about financial autonomy and independence of the judiciary.
"The court decision and judgment was in our favour and till date no state governor has appeal against the judgment.
"The 36 state governors are served with the court order but they refused to implement the decision,'' Adamu said.
Adamu said the Minister of Labour and Productivity, Emeka Wogu, had intervened in the crisis sometime in March when the union issued a 21 day ultimatum.
He said stakeholders were invited to the meeting and it was agreed that a technical committee be set up.
He, however, added that till date nothing had been done, adding that JUSUN had no option than to embark on strike to press for its demands.  
Meanwhile, activities in the courts in Zamfara have been paralysed following the nationwide strike by JUSUN.
NAN reports that all courts in the state were under lock and key on Friday.
The workers embarked on the strike following a circular signed by JUSUN General Secretary, I.M. Akintola, on July 9, and circulated across the nation.
It stated that JUSUN would commence on an indefinite strike nationwide from July 11, following the circular on notification of industrial action dated June 17.
The circular also stated that the indefinite strike was due to the noncompliance to the orders courts in Nigeria by the state governments and unpaid salaries arrears.(NAN)
Photo Credit: NAN-PHOTO/www.dailytimes.com