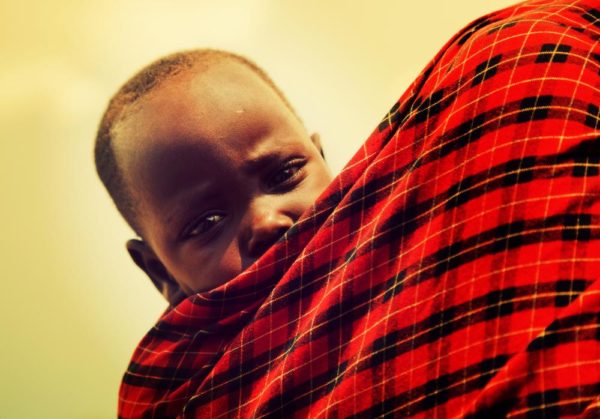 A policeman in Lagos reportedly knocked down a woman and her baby while driving against traffic on Apapa-Oshodi Expressway.
As a result of the incident, the woman,Taskirat Anjolaiya is said to have sustained a brain injury, pelvic fracture, and facial bruises. Her baby girl, Ammarah, suffered a broken jaw and deep facial cuts, according to Punch.
According to reports, eyewitnesses revealed that the policeman named "Friday," was driving against traffic on the aforementioned express way when he knocked down the victims, who were alighting from a commercial bus and hadn't noticed the police patrol van approaching  from the wrong direction.
The policeman was reportedly running an errand for Divisional Police Officer, Ibrahim Zango when the incident occurred – he had been told to drop off a woman at the airport in Ikeja, and he was driving against traffic so the woman wouldn't miss her flight due to the traffic congestion.
Friday rushed Anjolaiya and Ammarah to the Lagos University Teaching Hospital, depositing  N70, 000 for their treatment.
However, Anjolaiya's husband, Sulaiman, is alleging that after the N70,000 was paid, they received no further help from the police. He revealed that ever since the accident, which occurred in June, he has spent over N500,000 on his wife and daughter's treatment.
"A few days after the accident, when I could no longer bear the pressure alone, I went to see the DPO and I told him what happened. Zango lambasted me before offering us additional N10, 000," he said.
Sulaiman's wife, who is a teacher, is currently the breadwinner of the family, as he has been unemployed for several months. And so there is no further source of income to fund the treatments."
Spokesperson for the state police command, Ngozi Braide, reportedly confirmed the incident.
"It is really a pathetic case and no one is happy about it. You were the one that just informed us of the incident. We have started taking disciplinary action against the DPO and the corporal," she said.
Braide also expressed that a meeting would be held with other authorities, and they would look into the possibility of giving monetary compensation to Sulaiman and his family.
Photo Credit: Michal Bednarek/Dreamstime.com