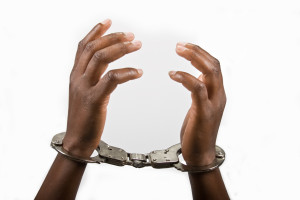 Ogun state police authorities have arrested a 21-year-old male student of Redeemer University, Redeemed Christian Church of God Camp (RCCG) Camp, Ogun State,  for allegedly killing his father on Tuesday, July 3rd 2014.
His 60-year-old father was a Senior Advocate of Nigeria (SAN).
The body of the deceased was reportedly found in a box inside a bush near Canaanland Street at RCCG, PM News reports.
According to reports, the son was arrested at his father's residence, where he was said to be "in a relaxed mood" on the same day the body was found.
Olaiya Martins, Redemption Camp DPO, reportedly led a team of detectives in the investigations. They traced some marks on the ground, (believed to have been caused by the dragging of the box) from where it was dumped in the bush to the location of the suspect.
When the suspect was interrogated, he was said to have lied about his father's whereabouts, saying he had gone for evangelism activities.
However, he later confessed, saying that he killed his father. 
According to reports, "he stated that the problem arose when his father confronted him for not responding to all the prayer points he raised, forcing his father to slap him. He said he went mad and went straight to the kitchen to pick up a knife to stab him and later a cutlass to cut his throat."
The corpse has been taken to a morgue in Sagamu. Also, the knife and cutlass the suspect reportedly used to commit the crime, have been recovered by police. 
Photo Credit:  Lucian Coman/Dreamstime.com