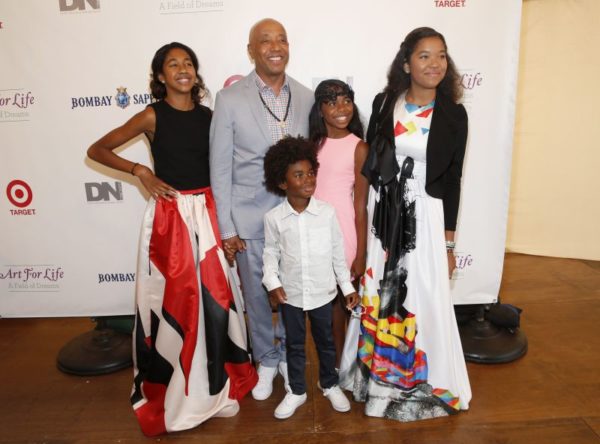 On Saturday 26th July 2014, the 15th Annual Art For Life Gala co-hosted by Russell and Danny Simmons, was held at the Fairview Farms, Water Mill, New York, USA.
The fundraising dinner was also to honour members of the New York youth and other individuals who have been particularly successful this year.
Guests at the event were Angela Simmons, Jojo Simmons, Gayle King, Al Sharpton, Michael Bloomberg, Rick Ross, Jonathan Cheban and Star Jones.