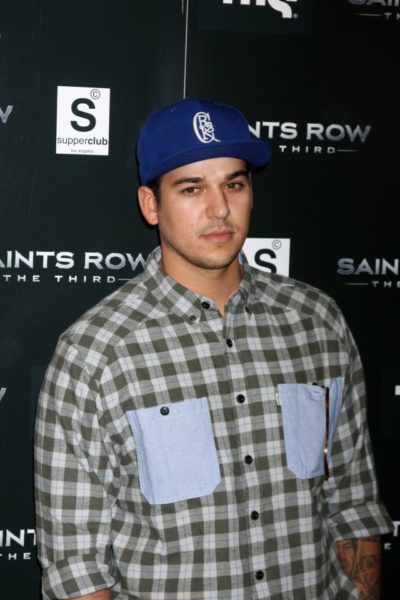 Did Rob Kardashian just reveal that he has a son?
Kim, Kourtney and Khloe's younger brother left his thousand of followers baffled when he tweeted on Thursday night that he will spend his Fourth of July holiday with his son.
"Happy I got my son with me for the 4th tomorrow!!" the 27-year-old said. "Can't wait to watch fireworks with my little man! Hope everyone is safe!"
Fans were shocked that this vital information was left out of his family's reality TV show – Keeping Up with the Kardashians. Rob let the speculation go on for a few hours and later responded.
He tweeted, "Those who know me know I play and I do NOT have a son. Y'all got my mama emailing me asking if I have a son lol goodness hahaha. GOODnight."
A friend revealed to the press that the tweet was just a joke.
Photo Credit: www.dreamstime.com/Carrienelson1