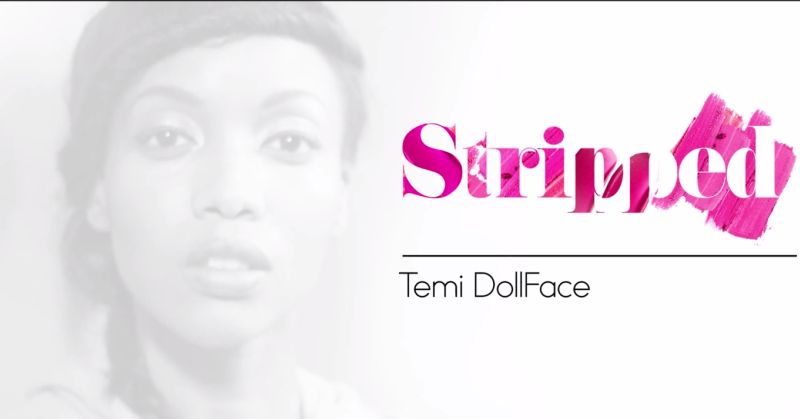 Nigerian Afro-Pop singer Temi Dollface is known for her signature style and baby doll makeup look; so what happens when she takes it all off?
For Ndani Tv's "Stripped", Temi shares how she cares for her skin underneath all the makeup and shares her favourite products in her beauty regime.
5 Things we learned from Temi Dollface
1. Adding Aloe Vera to your water is great for your skin.
2. Boots Essential Cleansing wipes are great for sensitive skin.
3. Using your finger tips to massage the product into your skin helps it get through the skin's layer faster.
4. You can try gently pushing your skin away from the centre of your face to help reduce wrinkles.
5. What you put in, you get out & you are what you eat.
Watch