Ask FVO!: Do I Need a University Degree to get into the Event Management Industry?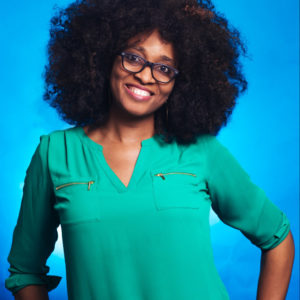 BellaNaija is pleased to announce a new column for our special readers – Ask FVO! Funmi Victor-Okigbo (FVO)  is an expert in Event planning & management, and is now a  BellaNaija contributor.
FVO is the Chief Executive and Lead Production Designer of No Surprises Events. Her
corporate client base spans industries as diverse as technology, entertainment, banking, government and consumer goods across sub-Saharan Africa.
Need help planning a family dinner, birthday party, seminar, wedding, board meeting, concert or just curious about how the professionals do some of their amazing tricks? If you have a burning question, just Ask FVO and get a focused, clear, no-nonsense answer!
***
Dear FVO,
Do I need a university degree or any kind of certification to make a headway in the Event Management Industry? I am thinking of starting a career in this line and I am worried that people may not take me serious if I do not have a degree or some sort of certification.
Chioma 
***
Dear Chioma,
A university degree or some kind of certification may be an advantage however, there is more to the profession than a certification. You must also have the basic things in place. I personally think to succeed you must have the following:
Attention to detail
Ability to think outside the box/Creativity
Good communication and organisational skills,
Hard work
Good interpersonal skills
Proactivity
Spontaneity
Integrity
Passion and real love for events (these will keep you going when you feel like giving up trust me!)
Finally I'd say get some experience first. Sometimes I think people are in a bit of a rush to be a CEO…nothing wrong with that but make sure you get the experience you need. Nothing beats experience!
FVO
***
Send your questions for FVO to askFVO(at)nosurprisesevents.com stating your name and where you are writing from. The editor reserves the right to edit submissions for content brevity and clarity. We regret that we cannot provide individual answers to questions sent in and cannot state at which exact date answers would be published.
We look forward to reading your emails and tweets with questions.