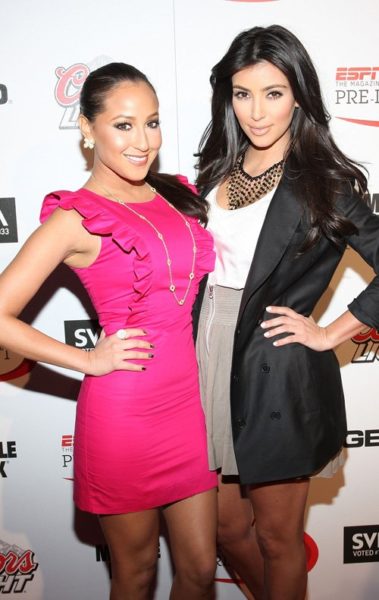 Rob Kardashian's ex, oh sorry TV personality/actress Adrienne Bailon, is setting the recording straight!
Adrienne has replied Kim Kardashian, after being silent for a day. If you recall, the Keeping Up with the Kardashians star blasted her for comments on her brother in the new issue of Latina Magazine.
Kim said;
Funny how she says being with a Kardashian hurt her career yet the only reason she has this article is bc she is talking about a Kardashian.
Adrienne took to her official Instagram page to respond to her comments.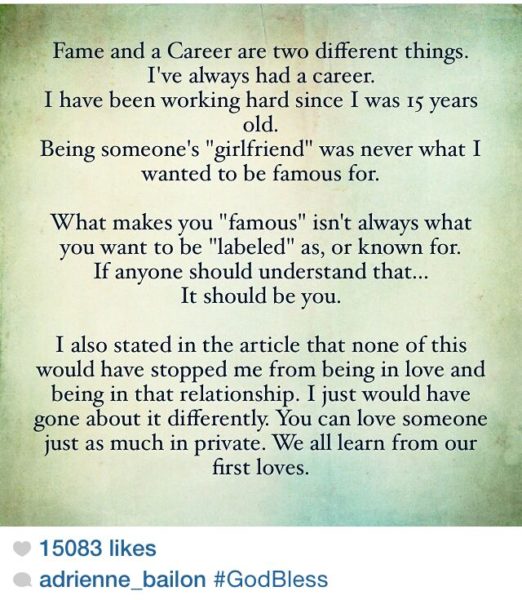 "Fame and Career are two different things. I've always had a career. I have been working hard since I was 15 years old. Being someone's "girlfriend" was never what I wanted to be famous for.

What make you "famous" isn't what you want to be "labeled" as, or known for. If anyone should understand….It should be you. I also stated in the article that none of this would have stopped me from being in love and being in that relationship. I just would have gone about it differently. You can love someone just as much in private. We all learn from our first loves."
Adrienne was making reference to Kim's infamous sex tape with Ray J.