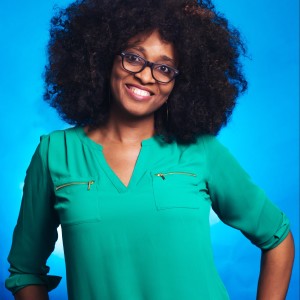 BellaNaija is pleased to announce a new column for our special readers – Ask FVO! Funmi Victor-Okigbo (FVO)  is an expert in event planning & management, and is now a  BellaNaija contributor.
FVO is the Chief Executive and Lead Production Designer of No Surprises Events. Her corporate client base spans industries as diverse as technology, entertainment, banking, government and consumer goods across sub-Saharan Africa.
Need help planning a family dinner, birthday party, seminar, wedding, board meeting, concert or just curious about how the professionals do some of their amazing tricks? If you have a burning question, just Ask FVO and get a focused, clear, no-nonsense answer!
***
Dear FVO,
How do you handle clients that do not allow you the freedom to plan their event, It gets very frustrating when they keep interfering and gives off the impression that they do not trust your sense of judgement and ability to the job well. 
Bukola
***
Dear Bukola,
First of all you have to remember that the event is not about you but all about the client, having said that it can be sometimes frustrating when you are trying to add value and the client is just not having it, after all you are the expert here right?
The way I handle this is that I quickly establish from the get go what the event objectives are and keep reminding the client about this as they sometimes get carried away and derail. Always tie everything to the objectives, this will also help you, as sometimes, even the event planners get excited and are more about showing off their skills and ideas and forget the client's needs.
Remind them that you are both on the same team and it's also in YOUR interest that the event succeeds after all you also have a reputation to protect.
Hopefully here will also be opportunities along the planning process that will help them trust you based on some of the decisions you make.
Good luck Bukola!
FVO
***
Send your questions for FVO to askFVO(at)nosurprisesevents.com stating your name and where you are writing from. The editor reserves the right to edit submissions for content brevity and clarity. We regret that we cannot provide individual answers to questions sent in and cannot state at which exact date answers would be published.
We look forward to reading your emails and tweets with questions.