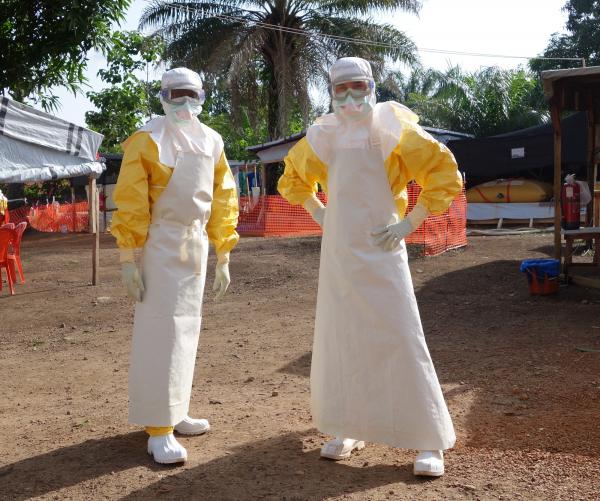 Yesterday, the Lagos State Government revealed that it has received five additional suspected cases of Ebola Virus Disease (EVD).
Dr. Jide Idris, the Lagos State Commissioner for Health at the press briefing on the update of the deadly virus said that two of the fresh suspected cases are secondary contacts while the remaining three are primary contacts with late Liberian-American Patrick Sawyer.
According to the Sun News, Dr. Idris said the new suspected cases have increased the number of patients in isolation wards from two to six, adding that one of the suspected cases was a Liberian brought into the isolation centre from the Murtala Muhammed International Airport, Lagos.
He said that the Liberian tested negative and has since been released.
"Till date, we have recorded eight suspected cases, five of which were brought in yesterday. We have 12 confirmed cases on the whole out of which five have died and five have been discharged. We are currently following up on 213 contacts while 62 have completed the 21-day follow-up.", he said.
Idris however maintained that the mode of transmission is mostly from an infective person in an infective state and from infected animals.