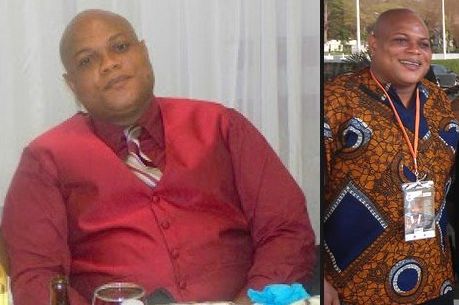 A new report has surfaced about the late Liberian Ebola victim, Patrick Sawyer. In the report, it is being alleged that he knew he had the deadly virus and escaped quarantine.
This Day Newspapers is reporting that Sawyer who was Nigeria's index case for Ebola virus was under surveillance by Liberian health authorities, even though he still managed to board a flight heading out of the country.
Dr. Nurudeen Mohammed, the Minister of State II for Foreign Affairs, revealed this while speaking with Liberian President Ellen Sirleaf Johnson and Nigeria's Ambassador to Liberia Chigozie Oby-Nadozie.
According to Mohammed, President Johnson in a telephone conversation with Nadozie expressed regrets at the circumstances under which the virus had been brought to Nigeria.
While briefing members of the diplomatic corps on Thursday in Abuja on the virus, Mohammed said there was no time for blaming individuals but for collaboration to combat and stop the spread of the disease.
The Vice President of ECOWAS Dr Toga Mcintosh confirmed that Patrick Sawyer escaped from quarantine in Liberia  to fly to Nigeria.
Mcintosh said "because he had contact with somebody who died from Ebola, he was quarantined in his own country but he evaded the quarantine and came to Nigeria."