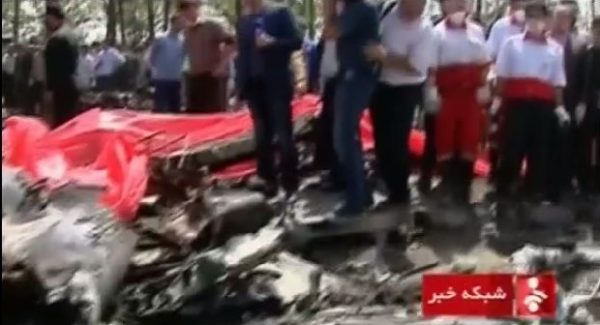 An Iranian plane operated by Sepahan Airlines crashed near Tehran's Mehrabad airport on Sunday, 10th August. No less than 38 passengers on board the aircraft were killed.
The plane was bound for Tabas, however; it crashed into a neighbourhood in Azadi, shortly after taking off from the airport, Guardian reports.
Many military families and shops are in the area where the crash occurred.
Ahmad Majidi, Iran's deputy transport minister, is said to have revealed that 40 passengers were on the plane, "including six children, and eight crew on board, and he put the death toll at 38."
Photo Credit: www.theguardian.com