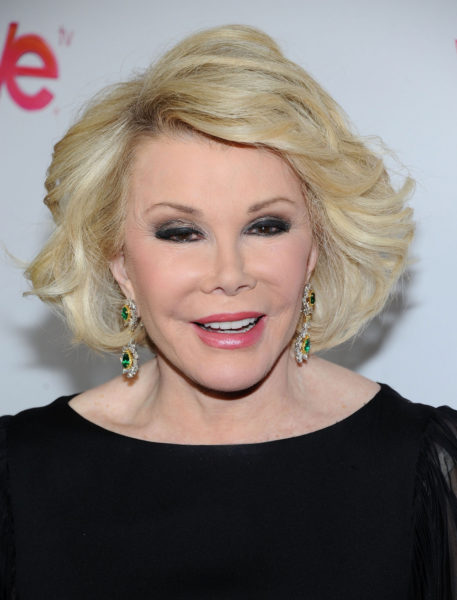 Yesterday, BN brought you the news that popular actress/comedian, and co-host of E! Fashion Police, Joan Rivers, was in critical condition after she stopped breathing during a vocal chord surgery.
She has now been placed in a medically-induced coma, and is said to be in stable condition, Daily Mail reports.
Her daughter, Melissa Rivers, released the following statement:
"I want to thank everyone for the overwhelming love and support for my mother. She is resting comfortably and is with our family. We ask that you continue to keep her in your thoughts and prayers."
***
Get well soon Joan!
Photo Credit: Getty Images/Angela Weiss