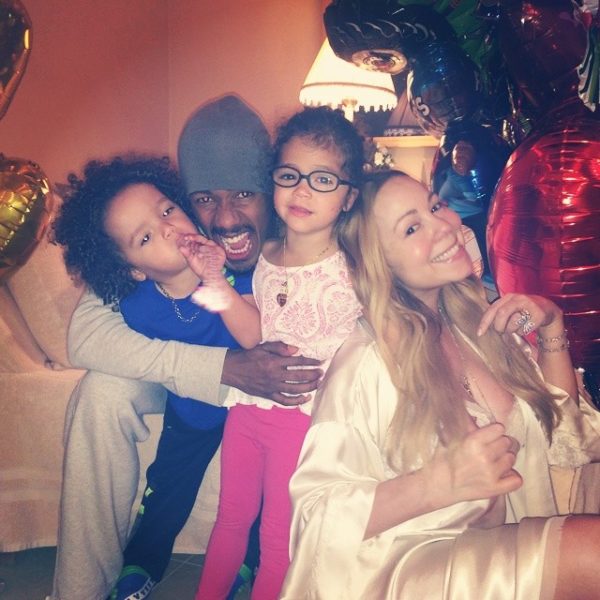 It is quite impossible for married couples not to have disagreements. Every now and then, something comes up which the two partners do not agree on.
For some, it could be pressing the toothpaste from the middle and not the bottom; for others it could be leaving the toilet seat up…or putting it  down. In some cases, it could be an argument on either staying together or splitting.
Then, we add the extra element of the parents. They love to give their two cents on how to keep their relationships together or encourage their son or daughter to walk away – after all, mama/papa knows best, right?
Nick Cannon and Mariah Carey have been living apart for a few months now. Recent reports say the divorce is a done deal.
Over the weekend, Nick's father James Cannon came under fire after he posted a message on his Facebook page, which many believe was targeted at Mariah.
He said;
Here a thing to talk about if the wife love sex and the man can't stand making love to her. What should that women do?

Heres a thing, if the husband say no lies, and the wife lies all the time, what should that man do?

Here a thing, if the wife put on 200 pounds and the husband like a nice slim wife what should that man do?

If a husband tells his wife not to have an abortion, and she it anyways, what should that man do?

Here a thing, if a husband wants to have ten children and his wife only wants two children then what should that man do?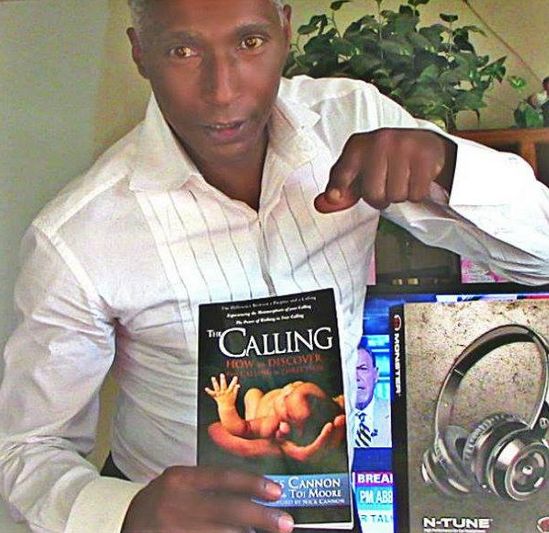 After fans started to attack James, he responded by clarifying his post, after deleting the earlier post.
LADIES AND GENTLEMAN ONLY BECAUSE OF THE SMALL MINED PEOPLE THAT MISUNDERSTOOD THE QUESTIONS THAT I POSTED FORM MY BOOK THE CALLING IN WHICH I PUBLISHED IN 2011. BECAUSE A FEW SMALL MINDED PEOPLE MISUNDERSTOOD MY QUESTIONS FROM MY BOOK, AS IF I WAS TALKING ABOUT ANOTHER MAN'S BUSINESS. HERE THE THING, WHEN A MAN OR WOMEN BELONGS TO GOD THEN GOD WILL DEAL WITH THEM, AND HELP THEM.

IN AMERICA WE HAVE THE RIGHT TO ASK QUESTION ABOUT ANYTHING WE WANT. HERES THE THING, SMALL MINDS TALK ABOUT PEOPLE LARGE MINDS TALK ABOUT IDEAS. I AM THE TYPE OF MAN , YES MAN .THAT I DO NOT GET INTO OTHER PEOPLE BUSINESS NOT EVEN MY SONS AND I HAVE 5 OF THEM THAT I LOVE DEARLY. BUT THERE BUSINESS IS THERE BUSINESS AND THERE RELATIONSHIP IS THERE BWTEEN THEM AND GOD.

SO CHECK MY RECORD I STAY OUT OF OTHER PEOPLE BUSINESS, EVEN MY OWN SONS. PLEASE FORGIVE ME TO THOSE THAT MAY HAVE MISUNDERSTOOD MY QUESTION FROM MY BOOK THE CALLING ABOUT RELATIONSHIPS, WITH FATHER AND SON, ABOUT MOTHERS AND THEIR GIRLS AND THE CALLING OF A HUSBAND AND THE CALLING OF A WIFE. READ MY BOOK, IT'S A REALLY, REALLY GOOD BOOK, THAT WILL HELP AND NOT HURT. SO FORGIVE ME AND GOD BLESS.

REMEMBER SMALL MINDS TALK ABOUT PEOPLE LARGE MINDS TALK ABOUT IDEAS. A QUESTION IS JUST THAT A QUESTION, THAT NEED TO BE ANSWERED. NO ONES NAME WAS MENTIONED. IF YOU THROW A ROCK INTO A PACK OF DOGS THE ONLY DOG THAT HOLLER IS THE ONE THAT GETS HIT.JC
If you pick up your remote control to check out the Africa Magic channel, you'll probably see a movie on a mum or dad coming in to a couple's home to chime in on their troubles.
We've heard stories of a music superstar in Nigeria whose mother has a say in all his relationships and has allegedly made him break things off with his girlfriends
Do you think parents sharing their thoughts helps or breaks the relationship?
Let's Talk About It!
Photo Credit: Dreamstime.com/Monkey Business Images