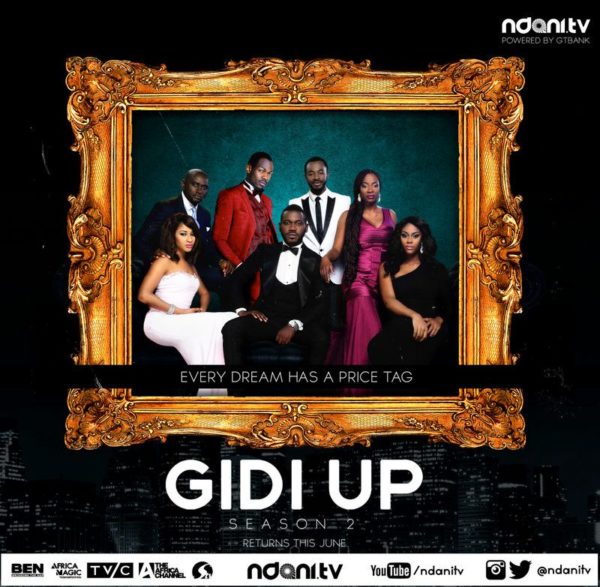 Listen up guys! Episode 6 to 8 of the second season of our favourite NdaniTV show is OUT! We're all tingly with excitement and we can't wait for you guys to check it out. If you don't know why we're making such a fuss then you should check out the first part of this season {Watch the first five episodes here}
Starring Deyemi Okanlanwo, OC Ukeje, Somkele Iyamah, Adesua Etomi, Titilope Sonuga, Daniel Effiong, this show, Gidi Up is just… *sigh*
You know what, we'll let you watch and decide okay?
Episode 6
On this episode of Gidi Up, Eki and Tokunbo confront the consequences of their actions as she reveals her secret to him. Obi is blackmailed into taking a listener of Gidi Fm on a date; and things continue to heat up between Yvonne and Meka, while the situation between her and Sharon becomes worse.

Episode 7
On this episode of Gidi up, Tokunbo has to come to terms with the revelation of Ekis secret, and how this affects his new relationship with Ify. Things continue to heat up between Meka and Yvonne when they find themselves under the same roof. Obi finds out the perks of having a sugar mummy and Jola and Monye find out the consequences of having the right feelings for the wrong people.

Episode 8
On this episode of Gidi up, Eki and Tokunbo make a heart wrenching decision. Monye confides in Yvonne about Sam's party. Obi discovers that he might be in over his head and Sharon gets a sneaking suspicion.