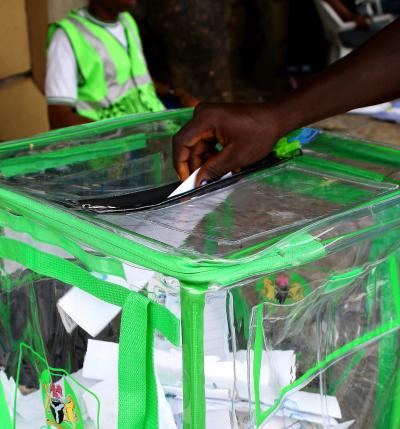 Osogbo (NAN) – Austin Ekhavbahbokun, the Commissioner of Police in charge of  the  Osun governorship  election, says the
restriction placed on movement in the state will begin at  6 p.m on Friday.
Ekhavbahbokun  told  newsmen  on Friday  in Osogbo that the restriction would be in place until after the election on  Saturday.
The restriction, he said, was to enable security agents maintain law and order during the electoral exercise.
"The police are fully mobilised and adequately prepared; we are ready to face any security challenge,''  he said.
Ekhavbahbokun said out of the  65,000 security agents deployed  in the state, 30,000 were  made up of regular and mobile policemen.
He  also said a commissioner of police had been assigned to  each of the three senatorial districts in the state while  three policemen
were attached to each accredited polling unit.
Ekhavbahbokun advised voters, who wished to  monitor the  electoral exercise at their  polling units,  to maintain  a radius of 300
metres.
The commissioner also warned against the indiscriminate use of sirens and arms  by  escorts  during  the exercise.
He further said that residents and other stakeholders could  reach the police through GSM numbers: 08164693067, 08123823983, 08089539995, 08123323981 and 08078391690.
Photo Credit: Thinkafricapress.com/Mark Dearn