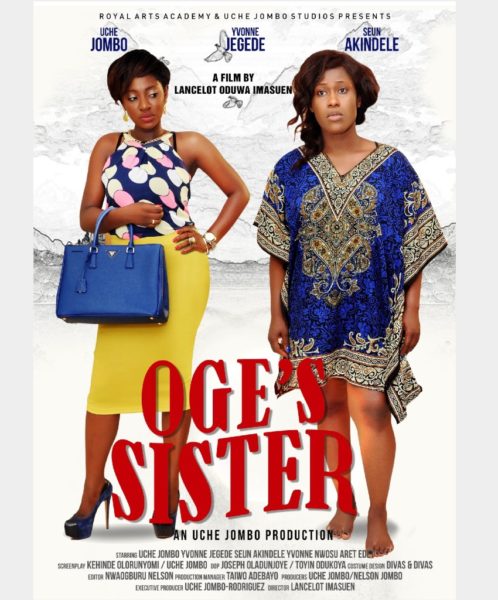 Nollywood actress Uche Jombo-Rodriguez is currently taking time off work to prep for her first child with hubby Kenny Rodriguez.
But just before she jetted to the US of A, Uche shot some movies including this – Oge's Sister.
The film stars Seun Akindele and rising new talent Yvonne Jegede, who recently released her new shoot.
Lancelot Imasuen is the director of the film which was shot in April.
It is written by Uche Jombo and Kehinde Olorunyomi and directed by Uche and Nelson Jombo. "Oge's Sister" will be released in cinemas in February 2015.
Synopsis
After Oge and Esther lose their mother unexpectedly, they redefine their lives; one of them for a good cause, while the other finds a way of shutting out the pains of losing a loved one. Their lives become contrasting; everything threatens to draw them further apart…until a hospital emergency and a car crash brings them back together. Esther would do anything to enjoy her life as a single girl, Oge on the other hand would do anything to keep her marriage… and so they make a pact to keep their secrets forever within them.
Watch!