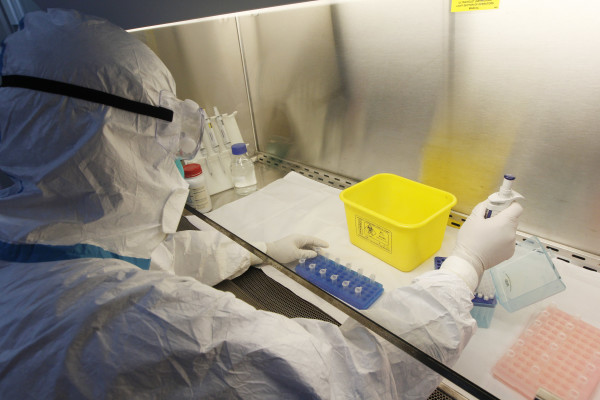 In light of the rapid spread of Ebola Virus and the increasing number of deaths due to the disease, the World Health Organization (WHO) says that it is ethical to use untested drugs to treat patients, even though the effectiveness and side effects of such drugs are still unknown.
However, the organization says supplies of potential treatments are limited, BBC reports.
One of such drugs, Zmapp, has been administered to two US aid workers and a Spanish priest. The U.S patients have reportedly shown signs of improvement. However, the Spanish priest died. As a result, the efficacy of the drug is still unclear.
Prior to treating the aforementioned patients with the drug, Zmapp had only been tested on monkeys. It has not yet been evaluated for human safety.
Earlier today, the Liberian government revealed that sample doses of ZMapp would be sent to the country to help combat the Ebola.
Photo Credit: Getty Images