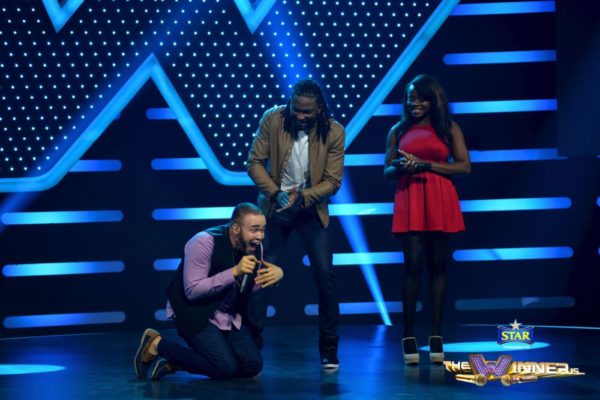 With 8 weeks of intense voice battles already gone by, it is safe to envisage the semifinal rounds of 'Star The Winner Is' as one that will deliver unbeatable thrill, excitement and entertainment to all reality TV lovers.
Over the weekend, the show took a distinctive turn with exceptional talents battling out on stage for the chance to move on to the final rounds of the competition, which also means drawing closer to 10 milion Naira and a brand new car.
Soulful singer who also doubles as a makeup artist, Micheal Achu became the 8th contestant joining semifinalists Philip, Brenda, Happiness, Naomi, Rhema, Jahtell and Roxy leaving four more spots to be filled before the semi-final battle rounds begin.
Enugu state born Micheal, 23, held the audience and 101-jury members spell bound with his mind-blowing delivery of Adele's 'Someone Like You' and an emotional rendition of 'Hurt' by Christina Aguilera earning himself a winning crown.
Former taxi driver Alas Darlington with impressive dance moves also charmed the audience with Orezi's 'Rihanna'.
Shimar Chidinma is also one contestant who brought all her vocal prowess and added a lot of spice and excitement making it to the final round but losing out to Micheal who was the obvious favorite of the evening.
Other contestants on the power-packed episode included Ezeanyim Sopuru, Ore David and Olawale Ayuba.
There are two more spots and two wild card positions to be filled in coming episodes and the battle will grow tougher in the coming weeks as anticipation intensifies in semifinals.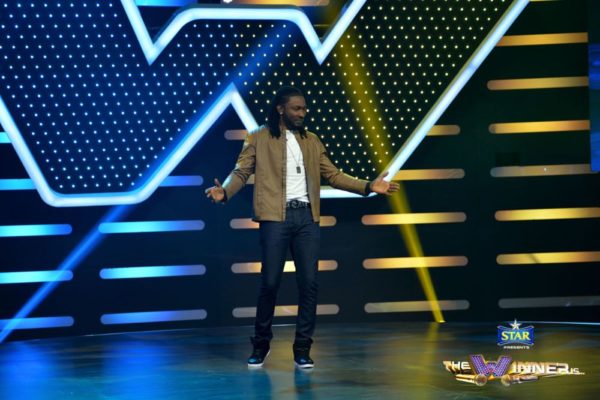 Watch how Micheal made it to the semifinals and see highlights below.

To stay up to date with the show, visit www.starthewinneris.com and follow the conversation on social media #StarTheWinnerIs.
_________________________________________________________________
Bellanaija is a Media Partner with Star the Winner Is