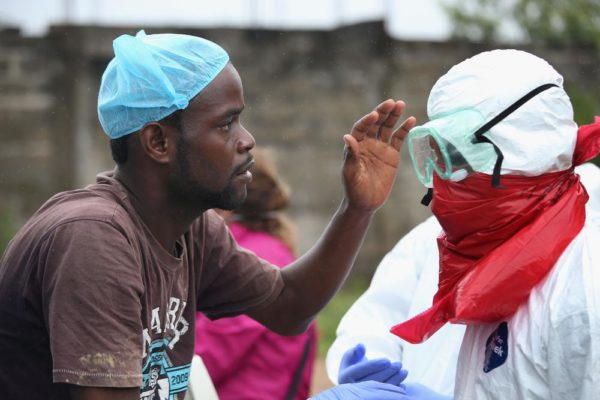 Addis Ababa (dpa/NAN) – The African Union (AU) promised on Monday in Addis Ababa to send a team of 30 health workers and other specialists to help fight the Ebola virus outbreak in West Africa.
Mustapha Kaloko, the  AU Commissioner for Social Affairs, said that  the volunteers are epidemiologists, clinicians, public health specialists and communications personnel.
He said they would be deployed to Liberia, the country hardest hit by the virus, from September 17.
Kaloko said a second batch of volunteers would be deployed to Sierra Leone in the next few weeks.
"This is the time for Africa to show solidarity with the affected countries," he said.
Photo Credit: Getty Images