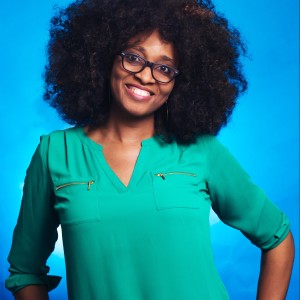 BellaNaija is pleased to announce a new column for our special readers – Ask FVO! Funmi Victor-Okigbo (FVO)  is an expert in event planning & management, and is now a  BellaNaija contributor.
FVO is the Chief Executive and Lead Production Designer of No Surprises Events. Her corporate client base spans industries as diverse as technology, entertainment, banking, government and consumer goods across sub-Saharan Africa.
Need help planning a family dinner, birthday party, seminar, wedding, board meeting, concert or just curious about how the professionals do some of their amazing tricks? If you have a burning question, just Ask FVO and get a focused, clear, no-nonsense answer!
***
Hi FVO,
I've spent the last 6 years in the banking industry and have decided that I want to work in Events Coordination. I just think life is too short for monotonous jobs and I'm looking to inject fun into my career. I've chosen events because while it might be hard work, it appears very glamorous and a good way to spend time whilst making oodles of money. How would you suggest I get started? Given I'm an experienced professional, I don't feel I should have to start at the bottom of the ladder. I'd really appreciate your advice.
***
Hi Temi!
First I'd like to ask why you want to make a switch to the Events industry? I'm hoping it's much more than about the glam and money! You must be truly passionate about it and be ready to work your way from bottom to the top as the jobs may not be as frequent in the beginning as you'd love and this will be your true test.
Events management is not as glamorous as a lot of people think because let's face it, we make the events happen so we are 'backstage' most of the time and for the money making part you have to be patient as it takes a while to 'make money' there are lots of overheads you have to consider like phone bills, staff salaries (you may not have a lot at the beginning but at some point you'll need help 🙂
You may have been in the banking industry for a while and even though you may have transferable skills, like communication and problem solving skills, some of those skills still need to be honed in the events industry (and this is not to take anything away from the banking industry) for example at the bank you may only need to communicate with a few people at the time and most times maybe to the same people, however in the events industry you will have to communicate to different clients and lots of vendors at the same time, one email may not just do it sometimes, you may have to follow it up with a phone calls just to be sure! It's important that your message is clear as there are no dress rehearsals, you have to get it right the first time so clear communication is extremely important. You can only get good at this on the job!
Are any of you looking to make a change into an event management career? What expectations do you have? Let me hear from you.
***
Send your questions for FVO to askFVO(at)nosurprisesevents.com stating your name and where you are writing from. The editor reserves the right to edit submissions for content brevity and clarity. We regret that we cannot provide individual answers to questions sent in and cannot state at which exact date answers would be published.
We look forward to reading your emails and tweets with questions.