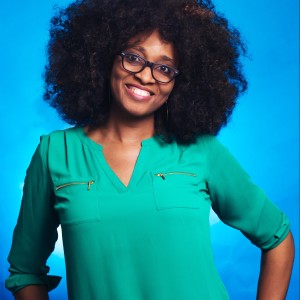 BellaNaija is pleased to announce a new column for our special readers – Ask FVO! Funmi Victor-Okigbo (FVO)  is an expert in event planning & management, and is now a  BellaNaija contributor.
FVO is the Chief Executive and Lead Production Designer of No Surprises Events. Her corporate client base spans industries as diverse as technology, entertainment, banking, government and consumer goods across sub-Saharan Africa.
Need help planning a family dinner, birthday party, seminar, wedding, board meeting, concert or just curious about how the professionals do some of their amazing tricks? If you have a burning question, just Ask FVO and get a focused, clear, no-nonsense answer!
***
Dear FVO,
I am a pharmacist now turned fresh smoothie and juice maker. I have been making them for over four years now and I recently got my NAFDAC approval. I want to offer my healthy option to parties via event planners/managers. Please how do I go about it? I know people are becoming more health conscious.
Thank you.
Bunmi
***
Hello Bunmi,
Congratulations! Yes you're right, a lot of people are health conscious these days so it's a good idea. My suggestions are as follows:
Determine your USP (Unique Selling Point) what makes you different from your competition? You will be asked this question so many times so be ready.
Create a database of all the event planners in your area, (Google is your friend) ask friends and family etc.
Send them an email introducing your product, make sure your email is short but to the point, attach photos of your products in your email (invest in a good photographer, do a good photo shoot, presentation is everything!)
Follow up with a phone call and be ready to go do a tasting as soon as you get an appointment, make sure your products are well presented, event planners love it when suppliers are creative and do good presentations, it makes their jobs easier and they look good to the client; they will happily recommend you to their clients.
When you go for the meetings take some 'leave behinds' like brochures, business cards etc. Lots of suppliers make presentations to event managers, you want to stand out and you also want the client to be able to reach you easily when they need to.
If you can afford it, another way to reach event managers quickly is to create a small event targeting event managers and people who can push your product by word of mouth, it's a fast and effective way to get them together at the same time. Make sure your objective and message for the event is clear.
Be open about what you'd like your guests to do after the event, a hashtag and loads of photos uploaded on social media is a nice way to get attention. Imagine all the guests tweeting about how delicious your smoothies are. Make sure you include the smoothies in the goody bags.
Don't forget social media, create accounts across all platforms and get your friends to follow and mention you, keep the posts interesting and your followers engaged, sometimes take them behind the scenes to show how the different smoothies are made
 Finally get ready to make a lot of money, but also be ready for the hard work that comes with it!
 Hope you find his helpful
 FVO
***
Send your questions for FVO to askFVO(at)nosurprisesevents.com stating your name and where you are writing from. The editor reserves the right to edit submissions for content brevity and clarity. We regret that we cannot provide individual answers to questions sent in and cannot state at which exact date answers would be published.
We look forward to reading your emails and tweets with questions.