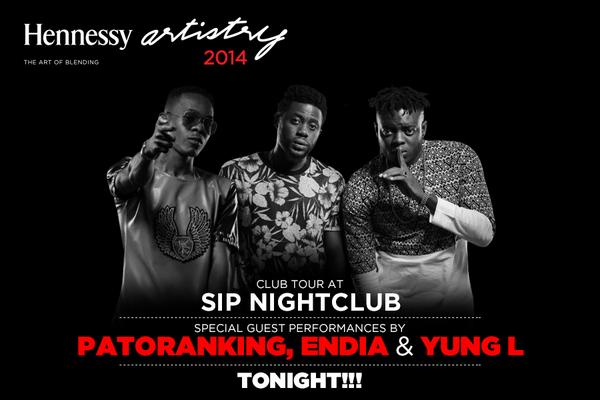 Tomorrow is Independence Day! Where are you turning up tonight? Come turn up with "Girlie O" crooner Patoranking, Gripboiz and more, as the star-studded Hennessy Artistry Club Tour continues tonight.
They will be shutting down SIP Nightclub in Victoria Island, Lagos with the Hennessy Artistry team.
It promises to be a fun-filled affair with loads of celebrity sightings, great music, and awesome people!
Date: Tuesday, September 30th
Time: 7 PM
Venue: SIP Nightclub, Victoria Island, Lagos

_____________________________________________________
Sponsored Content