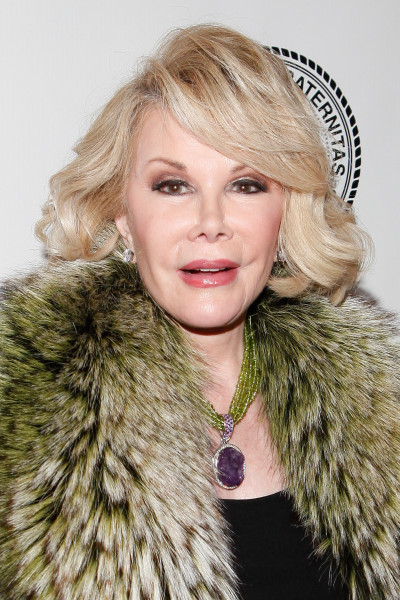 Here's some good news Joan Rangers!
Joan Rivers has been moved out of  intensive care, and is now in a private room at Mount Sinai hospital, BBC reports.
You will recall that Joan had been on life support since last week, and had to be put in a medically-induced coma after she stopped breathing during a surgical procedure on her vocal cords.
Melissa Rivers, Joan's daughter released a statement on her mom's health:
"My mother has been moved out of intensive care and into a private room. Thank you for your continued support."
Photo Credit: Getty Images