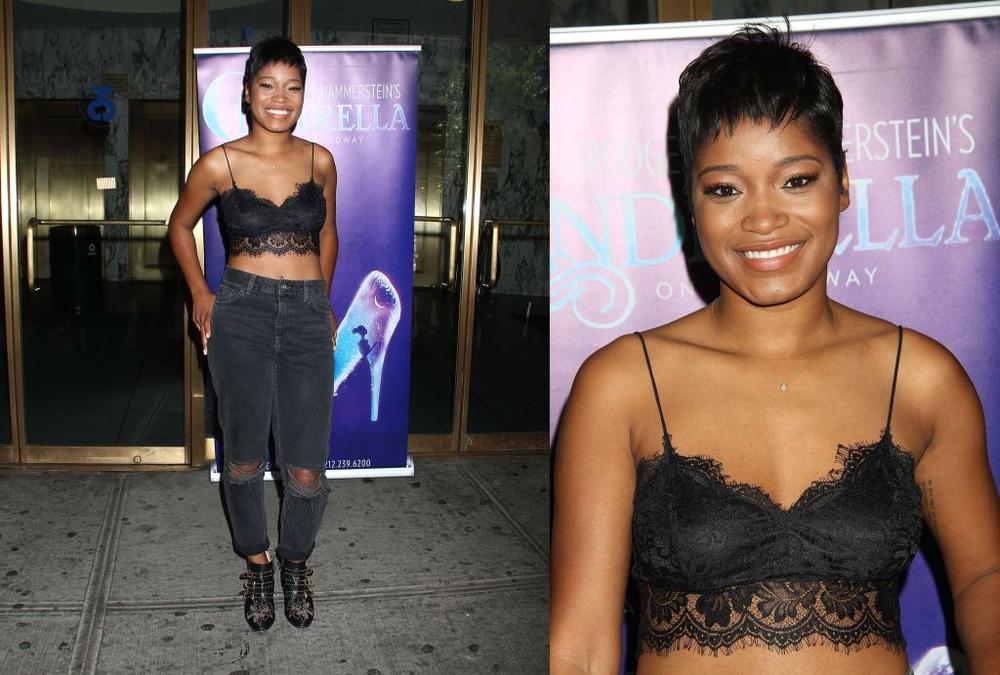 Yesterday, Wednesday 3rd September 2014, the cast of Broadway's Cinderella stepped out including host of young TV show Just Keke – Keke Palmer who looked rocker-chic in all black. She wore a soft lace crop top, distressed denims and black cowboy inspired boots.
Keke had earlier on in the day debuted her rocking new haircut on Instagram (@kekepalmer), clearly loving her new look with 3 fab snaps.
Contrary to expectations from Keke being the 1st Black Cinderella on Broadway, Keke looked Western inspired in her all black outfit and new hairdo. This is very unlike the girly-long haired Cinderella we are used to and has us wondering if there is perhaps a new spin on the legendary character's appearance for the production.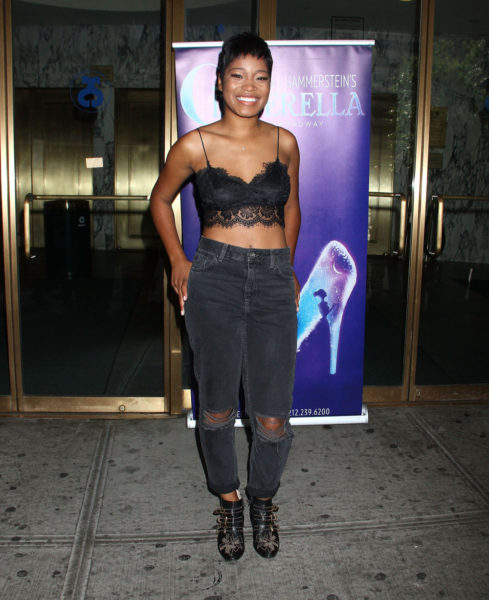 At the event, former co-host of popular TV show The View; Sheri Shepherd was also present as well as other co-stars of the Broadway production. Maybe Sherri will be playing a key role in the remake – like the fairy god mother.
Sherri rocked a black & white shift dress with white ankle high peep-toe boots.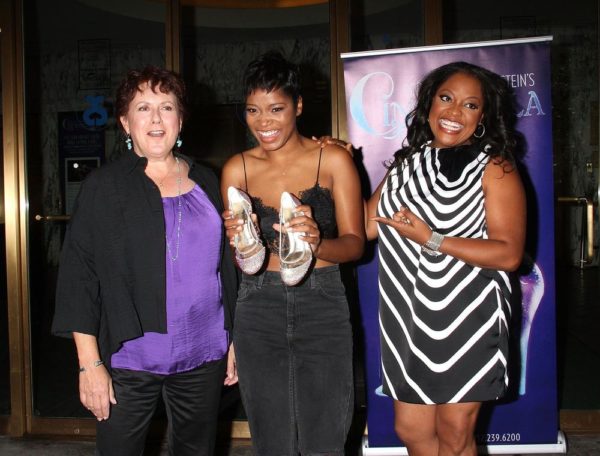 Photo Credit: Laura Cavanaugh /Getty Images/ Gallo Images